FLY AWAY Mosquito Repellent Spray, Completely extracted from Herbs
FLY AWAY Mosquito Repellent is a non-toxic herbal extract. The product can be sprayed on clothes to repel mosquitoes. Spray in the surrounding space to keep mosquitoes away or to remove odors.
Origin: Made in Vietnam by

Bao Linh pharma

Package: each bottle contains 60 ml Net Weight. Sold as a set: 02 bottle x 60ml
Expiration: in late 2021 or later
Ingredient: Citronella (Lemongrass) oil 9%, Alpha Terpineol, Peppermint oil, Inert ingredients (ethanol, PG)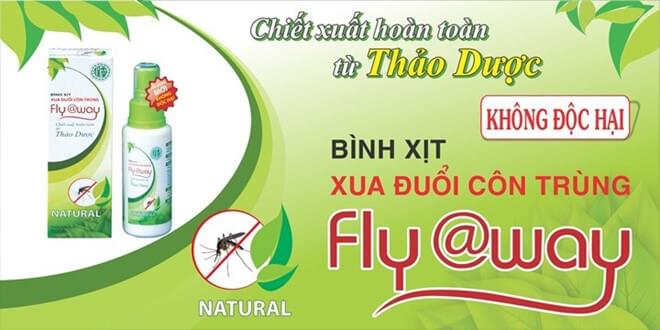 Directions for use: Repel insects such as mosquitoes. Spray under the bed, the corner under the desk or the space around the area to be protected. We can use it to spray directly onto skin, clothes. Spray again after two hours to maintain protection.
External use only. Keep out of reach of children. Be cautious when using for children under 2 years old. Avoid spraying on the eyes, mouth, other mucous membranes, or food. Do not spray into the flame, store in a cool and dry place
Shipping: Europe: 10-21 days
United States, Canada, America: 15-30 days
Asia, Australia, New Zealand: 12-25 days
Frequently Bought Together