Nat C 1000 Mega We Care with Rosa canina (Rose Hips) extract
Nat C 1000 Mega contains Rosa canina and Malpighia Punicifolia fruit extract. This is Vitamin C supplements, to treat and prevent vitamin C deficiency.
Origin: Made in Thailand by Mega Wecare
EXP: in 2021 or later, 02 years from the manufacturing date
Package: a box contains 30 tablets. For shipment, please refer the shipping instruction
Ingredients: Each film-coated tablet contains Vitamin C 1,000 mg (from Ascorbic acid 400mg, Sodium Ascorbate 350mg, Calcium Ascorbate 400mg)
Excipients: Bioflavonoids: 50 mg. Rutin: 50 mg. Hesperidin: 50 mg. Rosa canina berries (Rose Hips): 62.5 mg Equivalent to 250 mg of dried Rosa canina fruit. Malpighia Punicifolia (Acerola): 12.5 mg. Equivalent to 50 mg of dried Malpighia Punicifolia flesh.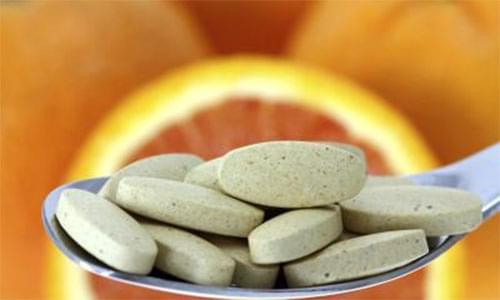 How to use Nat C 
Takes 1 tablet daily, taken with meals or as directed by a physician.
Do not take Vitamin C within 1 month after starting treatment with desferrioxamine, because it can worsen iron poisoning. Taking high doses of Vitamin C may increase blood ethinylestradiol levels in women taking oral contraceptives.
Taking vitamin C for patients taking fluphenazine to treat bipolar disorder (bipolar disorder0 may reduce the effectiveness as well as plasma fluphenazine concentration.
CONTRAINDICATIONS: Patients with G6PG deficiency, a history of nephrolithiasis, hyperoxaluria and oxalate metabolism disorders, thalassemia. Hypersensitivity to any components of the drug.