Non La Instant Milk Coffee Mix 3 in 1 Drink, Box of 216g
Non La Instant Milk Coffee is made from 100% high-quality Vietnamese coffee beans. It has a characteristic aroma blended with rich milk flavor. This is a premium drink for your whole family.
Origin: Made in Vietnam by Non La Co., LTD
Product Type: Milk Coffee
Package: 216 grams Net Weight / Free Shipping worldwide.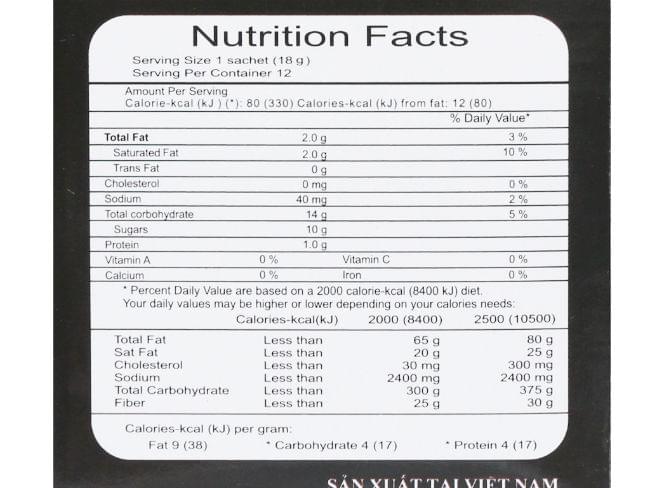 Direction for use: Hot drink: use 1 sachet mixed with 70-75ml of hot water. Cold drink: use 2 sachets mixed with 50-70ml of hot water and add ice.
How to preserve: Store in a cool, dry place, away from direct sunlight.