Nivea Night White Nourish Body Serum Gives Your Skin A Smooth, White Finish

Nivea Night White Nourish body serum penetrates quickly and deeply into the skin. It also helps restore and nourish white skin damaged and darkened by sun exposure. The product has the effect of restoring and nourishing white skin from deep inside. This is a product for the night.
Origin: Made in Vietnam by Nivea
EXP: 2021 or later / 2 years from the manufacturing date
Package: Net weight 200ml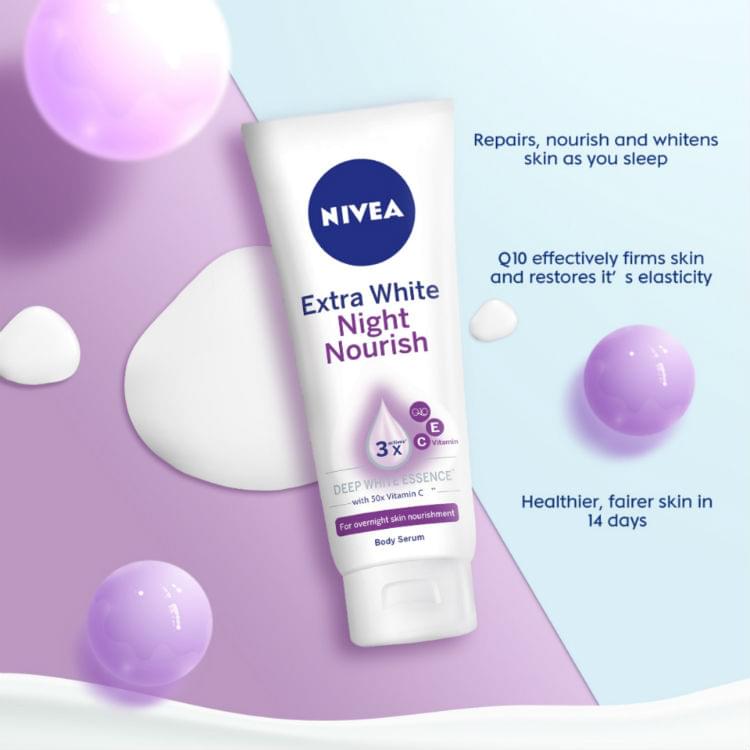 How to use Nivea Night White Firming Body Serum Collagen

Clean and dry skin before use. Serum all over the body and massage gently in a spiral upward. Store in a dry place, avoiding direct sunlight and direct sunlight.