Payment Instruction at Hien Thao Shop
We have two payment gateways at the checkout process. These are Paypal and Onepay gateway. Please have a look a simple payment instruction as below.
If you select to pay via Paypal, please see the below instruction
Your online payments will be processed securely by Paypal Gateway, the most famous E-wallet in the world. You can visit their websites here: https://www.paypal.com
In case, if you do not have a Paypal account. You can use your credit cards to pay directly. The accepted card is VISA, MASTER, JCB, AMEX, DINERS CLUB…
If you select Paypal and wish to pay WITHOUT a Paypal account. After finishing checking out, you could see the interface as below picture, please select the option in the red rectangular shape.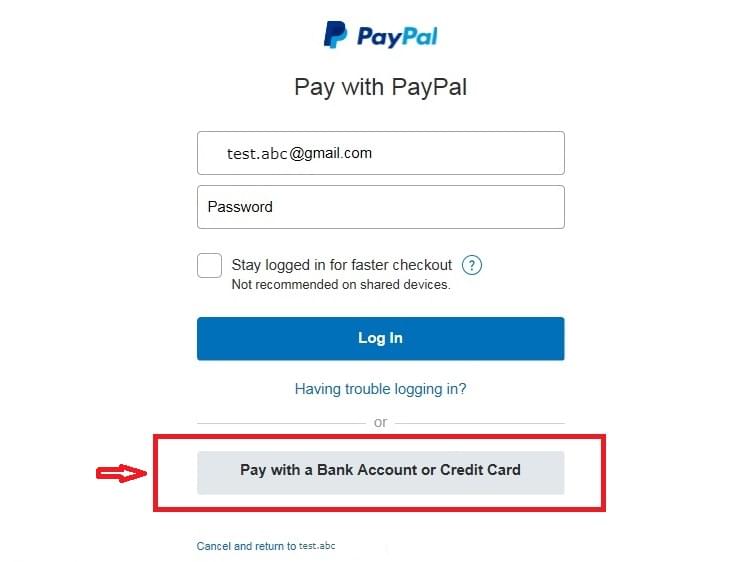 If you select to pay via Onepay, please read a below information
Onepay is the most famous payment gateway in Vietnam. It has been operated since 2006, providing payment gateway, payment processing, and merchant services. Please visit their website https://www.onepay.vn/ for the further information
Onepay gateway does not require the buyer to open the account during checking out. However, it will require 3D security for the payment process. 3D security is the additional protective layer to protect your purchase. After you fill in the card information, your bank will send you the one-time passcode via your mobile phone number or your email. Then you will input that number in order to finish the payment process. This is a protective step for the buyer, to prove that the buyer is the real card owner.
In addition, according to Vietnamese regulations, the currency will be converted into Vietnamese Dong. The exchange rate is approximately 1 USD = 23,200 VND. We always keep the exchange rate a bit lower, so buyers will pay less in USD. Therefore buyers will be a bit more beneficial when selecting Onepay gateway.
The accepted card for using this service is VISA, MASTER, JCB, AMEX, and UNION.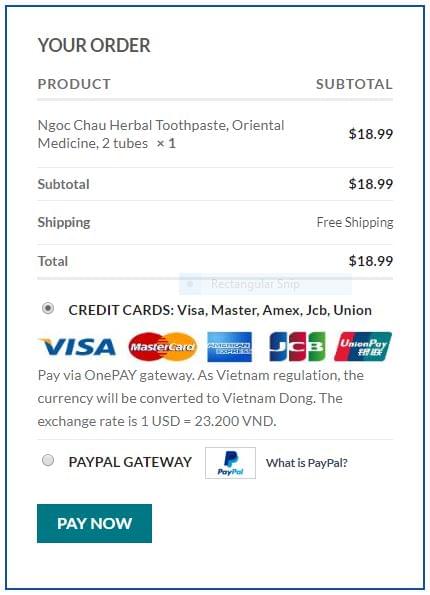 Other payment instruction information
Your financial information is protected and never divulged, not even to us. An email confirmation is sent to you and us every time you make payment. Pay easily and securely.
There will be no additional cost for you, no matter the payment method selected. If you have any questions or need other assistance, please Contact Us!
Thank you and enjoy shopping with us! If you want to know more about shipping information, please have a look at Here
Looking for product information? Please visit our HOME PAGE!