Original 1 ground coffee 1000 grams with a free Filter
Original 1 ground coffee of The Coffee House is made of 100% pure Robusta beans from the Dak Lak plateau, bringing you a cup of filtered coffee that is true to the traditional Vietnamese taste. It offers a rich coffee flavor and the original taste of Robusta coffee beans from Vietnam.
Note: This coffee has a free Vietnam Stainless Steel Coffee Filter
Expiry: new product, 02 years from manufacturing date
Made in Vietnam by The Coffee House
Packing: 1 package contains 1000 grams net weight
How to use this Original 1 coffee?
Step 1: Put into the filter 20g (about 3 tablespoons) of powdered coffee, then shake well and gently compress the inner lid.
Step 2: Use about 25 ml of boiling water to fill the filter, and wait 2 minutes for the coffee to infuse. Then add about 50 ml of boiling water, close the lid, and wait for the coffee to drip through the filter.
Step 3: Add condensed milk, sugar, and ice according to your taste and enjoy.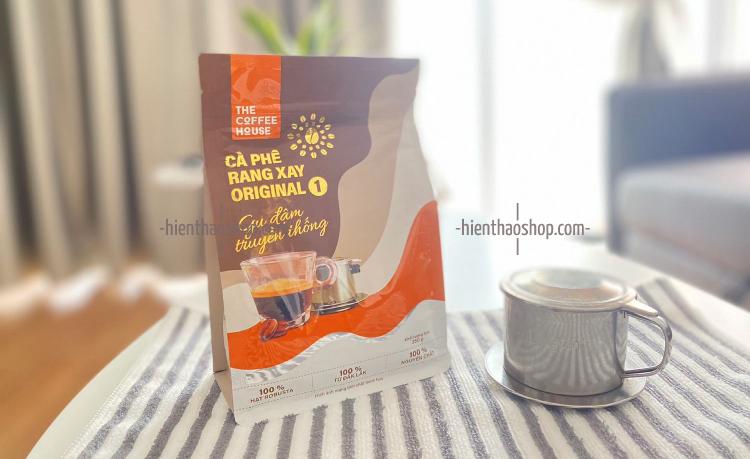 Other related information
Storage: Keep in a dry, cool place. Protect from light and high temperatures over 30 Celcius
Shipping time to Europe: 10-21 days
USA, Canada, America, Africa: 15-30 days
Asia, Australia, New Zealand: 12-25 days
Frequently bought together