Cumargold Kare 30 capsules increase resistance and improve physical condition
Cumargold Kare 30 capsules contain Nano FGC complex (Nano Fucoidan – Saponin Ginseng – Curcumin) and Resveratrol. The product has the effect of increasing resistance, improving physical condition, and reducing the toxicity of chemotherapy and radiation. At the same time, it also helps to supplement antioxidants, reducing the risk of cancer and diseases caused by antioxidants.
Origin: Made in Vietnam by CVI pharma
Content: Box of 30 soft capsules
EXP: 02 years from the manufacturing date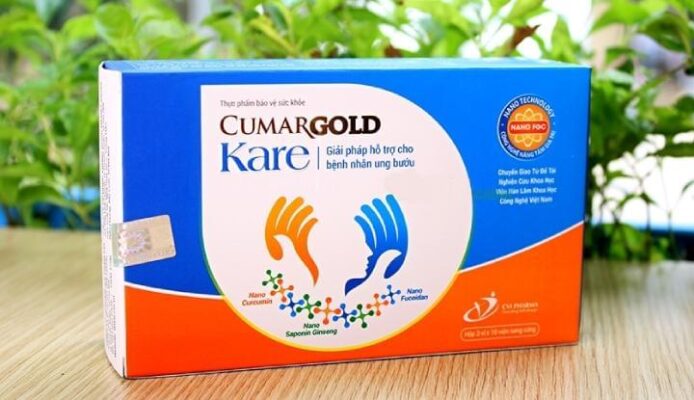 How to use Curmagold care?
Reduce the risk of disease and promote health: 01-02 tablets/time x 2 times/day.
For people who are recovering and after chemotherapy and radiation therapy: 02-03 tablets/time x 02-03 times/day.
The best time to use is 30 minutes before eating or 60 minutes after eating. In addition, it is recommended to take CumarGold Kare continuously for a period of 3 to 6 months for optimal results.
Other product information
This functional food is not a medicine, it does not have the effect of replacing medicine.
Storage: Store in a dry place, below 30°C, away from direct light
Shipping: Europe: 10-21 days
United States, Canada, America: 15-30 days
Asia, Australia, New Zealand: 12-25 days
Frequently bought together products