Natural Silkworm Navy Scarf, Van Phuc Silk Lady Scarves
Van Phuc silk village is far about 10 kilometers from the center of Hanoi. This is the most famous silk village from ancient times; there are many patterns and long-stand of Vietnam.
Material: 100% made from natural silk from Bombyx Mori or Silkworm. It is feeling warm in winter, and cool in summer.
Handmade in Van Phuc Village, Ha Dong, Vietnam
Size: Approximately 1900 mm x 750 mm
How to check the material?
The fabric of this Scarf is a natural silkworm, you could check the material by burning a thread, and the smell is similar to human hair. After burning, erase the ash, it fades without any sharp and hard feeling.
About color: In the pictures, However, Due to the limitations in photography and the inevitable differences in monitor settings, the colors shown in the photograph may not correspond 100% to those in the items themselves.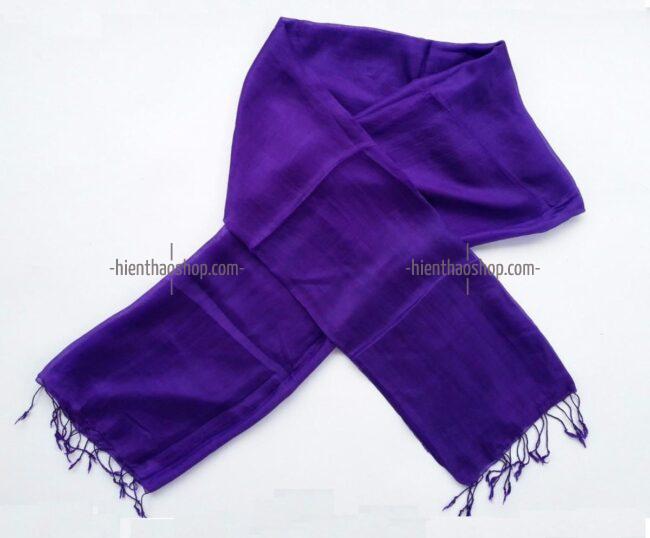 Other related information
This is the natural silkworm, so DRY CLEANING is recommended. If you cannot use Dry Cleaning, please use warm water only (under 35 Celcius). Please do not use Soap or other cleaning chemicals. Please do not use hot Iron, please hang it on after cleaning.
Shipping: Europe: 10-21 days
United States, Canada, America: 15-30 days
Asia, Australia, New Zealand: 12-25 days
You may also like