Đời có thật nhạt nhẽo hay ta vô vị – 
Is Life Really Pale Or Am I Tasteless?
Đời có thật nhạt nhẽo-Is Life Really Pale Or Am I Tasteless is a book that says life is not a game of cards, there are no winners or losers, it's just that each of us chooses to take a different path.
The book will help you open up the chapters of life that each of us will have to go through. In those stories, perhaps you will feel more clearly what life has been bringing to each person.
Book publishing company: Minh Long
Book language: Vietnamese
Cover Type: Paperback
Number of pages: 224
Publisher: Thanh Nien Publishing House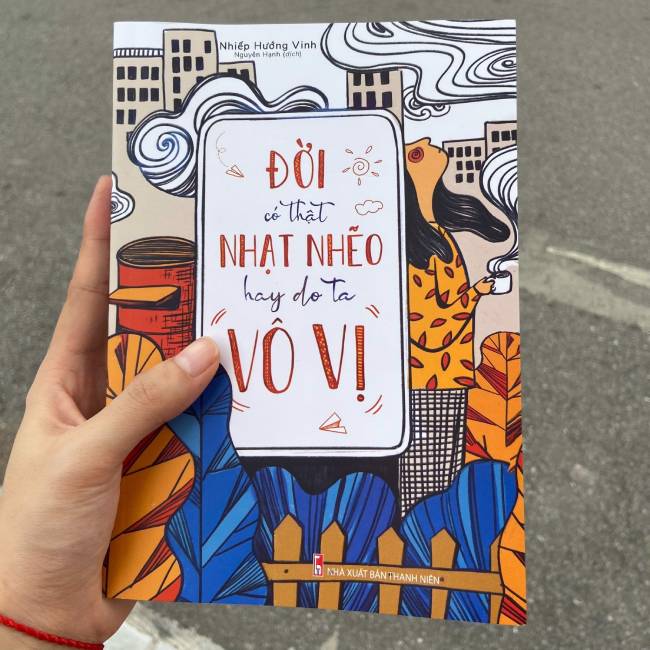 Nhiep Huong Vinh, the author of this book, said: "The most painful thing in life is knowing that you don't like your present life but still persist in living like that for a lifetime. If you want to be a happy person, while you can still dream, use all your efforts to pursue your own dreams." Because, if you live a life according to a model essay, it is not too boring to immerse yourself in the midst of the ordinary majority.
Work hard and try to gradually be able to approach the life you want. But in the process of that effort, do not forget to enjoy a beautiful and warm life; That's the way to live without depending on the year or age. "Don't let life be just a series of timed days"!
Other related information
Please note: This is a book in Vietnamese. There is no English version.
Shipping: Europe: 10-25 days
United States, Canada, America: 15-30 days
Asia, Australia, New Zealand: 12-25 days
Frequently bought together