Pigeon Liquid Soap Jojoba Baby Shower Gel, Bottle 700ml
Pigeon Liquid Soap Jojoba helps to balance the pH level, nourishes the skin gently. It reduces dehydration and makes the baby feel soft. Suitable for your child's sensitive skin.
Origin: Made in Vietnam by Pigeon
Package: Plastic bottles 700ml
Scent: Jojoba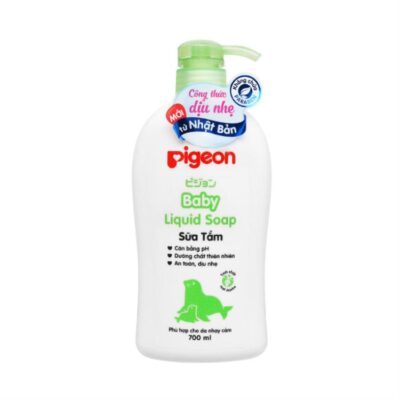 Direction for use: Put some shower gel on hand. Make a lather and rub gently onto the skin. Avoid contact with eyes. Then rinse with clean water.
Storage: Keep out of reach of babies. Avoid high temperatures and direct sunlight.
Shipping: Ship by the vessel, availability in LCL or FCL
Price & MOQ: Contact Us
Category: Wholesale
Want retail products? Please visit Here