Betagen Yogurt Strawberry Flavor Natural Drink, Bottle of 300ml
Betagen Yogurt Strawberry Flavor is made from whole milk, fermented at the right temperature. It creates a delicious sour taste appealing to the taste buds of all ages. In addition, this drink also provides healthy bacteria.
Origin: Made in Thailand by Betagen
Package: Bottle 300ml
Flavor: Strawberry
Target users: Children over 1-year-old and adults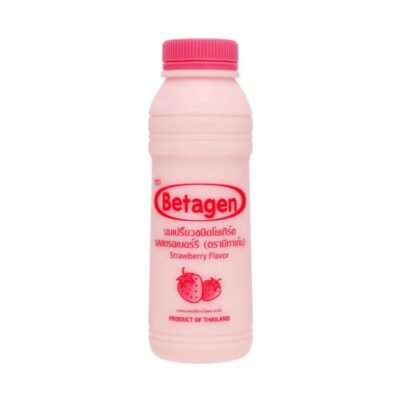 Direction for use: Drink directly. Shake well before drinking.
How to preserve: Refrigerate at temperatures below 8 degrees Celsius.
Shipping: Ship by the vessel, availability in LCL or FCL
Price & MOQ: Contact Us
Category: Wholesale
Want retail products? Please visit Here