Colgate Minion Toothbrush Extra Soft Filaments
Colgate Minion Toothbrush is specially designed with a super soft bristle brush for babies. It helps to gently clean the mouth without damaging the gums. This brush is very compact, fits the child's handle.
Origin: Made in China by Colgate (America)
Package: Plastic pack
Age range: For children from 5 to 9 years old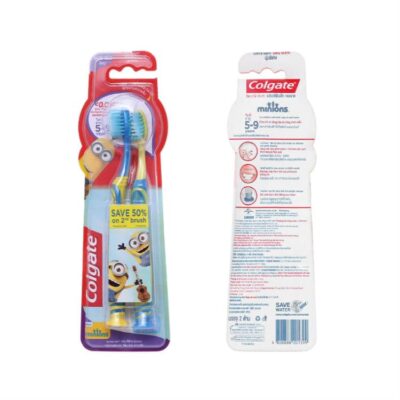 Direction for use: Brush your teeth according to the dentist's instructions. Wash the brush after use. Plugin and keep in a dry place.
Storage: Preserved in a dry, cool place. Replace the brush every 3 months.
Shipping: Ship by the vessel, availability in LCL or FCL
Price & MOQ: Contact Us
Category: Wholesale
Want retail products? Please visit Here