Milaganics Oats Potato Pure Powder Natural Give Your Skin A Smooth, Radiant Complexion
Milaganics Oats Potato Pure Powder Natural helps reduce acne, prevent skin aging extremely effectively. It also helps moisturize, tightens pores. It fills the pores, moisturizes the skin optimally. This product is suitable for all skin types including sensitive skin. It has the ability to care for the skin, especially the nourishing and restoring skin. At the same time, it has a moisturizing, soothing effect on the skin, giving it a naturally smooth and rosy complexion.
Origin: Made in Vietnam by Milaganics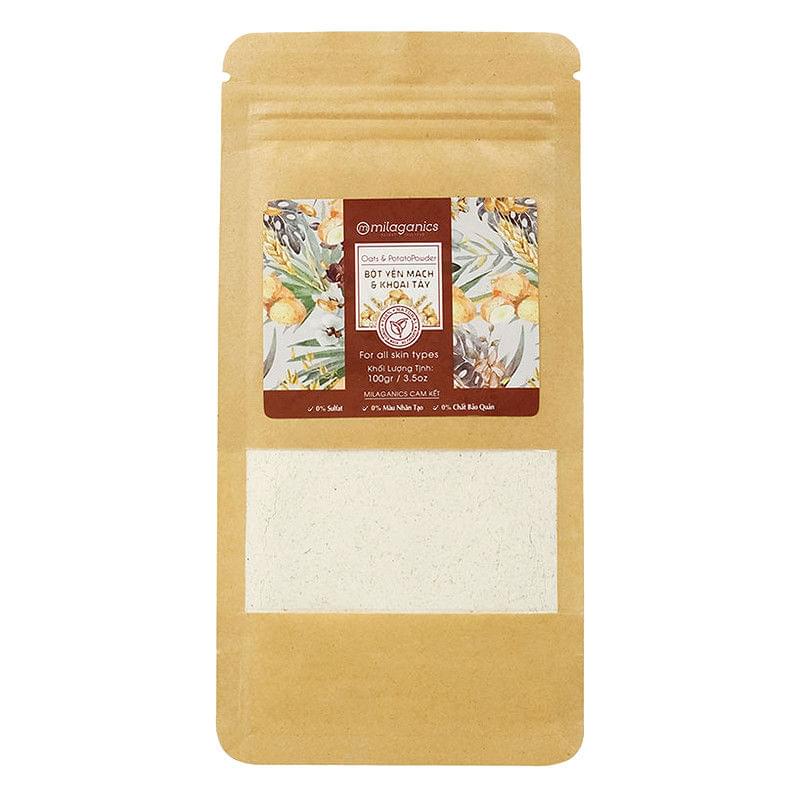 How to use Milaganics Oats Potato Pure Powder Natural 
Wash your face, dry, moisturize the skin with toner.
Mix small amounts (10g) with honey, yogurt or fresh milk (no sugar).
Apply the mixture on face, relax for 15-20 minutes.
Rinse your face with warm water.
Use 2-3 times a week, you will see improved skin, smoother and whiter skin.
Store in a cool, dry place and avoid sunlight directly from the sun.