Thorakao Curcuma Cream Skin Care, For Acne, Scar, Dark Spot
Thorakao Curcuma Cream with Curcuma Longa root extract, 07 grams. Uses for Anti Acne, Scar, Dark Spot, Blackhead Removal, Whitening Skin.
Origin: Made in Vietnam by Thorakao
Packing: 01 box x 07 grams Net Weight
Exp: new product, 02 years from manufacturing date
How to use Thorakao Cream?
Wash your face with Thorakao cleanser, apply Thorakao turmeric cream on the face or dot in the dark, scar… relax for about 2 hours, and then rinse with cleanser or warm water. Should use the product about 1-2 times/day regularly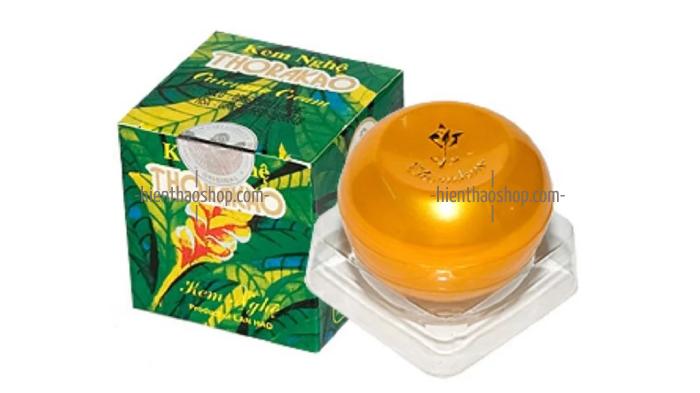 Ingredient: Vaseline, Curcuma Longa root extract, Behenyl Beeswax, Paraffinum Liquid.
Other Information: Avoid storing products in direct sunlight.
Shipping: Europe: 10-21 days / United States, Canada, America: 15-30 days / Asia, Australia, New Zealand: 12-25 days
You may also like