Mentholatum Remos 150ml Lavender Scent 
Mentholatum Remos 150ml repels and prevents mosquitoes bite. It protects your family away from mosquitoes and bugs. Products can be used for both adults and children over 4 years old. Remos Mentholatum mosquito spray is a very gentle mist, handy protection, and long-lasting for up to 8 hours.
Origin: Product of Mentholatum Vietnam

EXP: new product, 02 years from a manufacturing date
Packaging: 01 bottle x 150 ml Net Weight
Ingredient: Diethyltoluamide 15% Aloe Vera, Vitamine E, Lavender.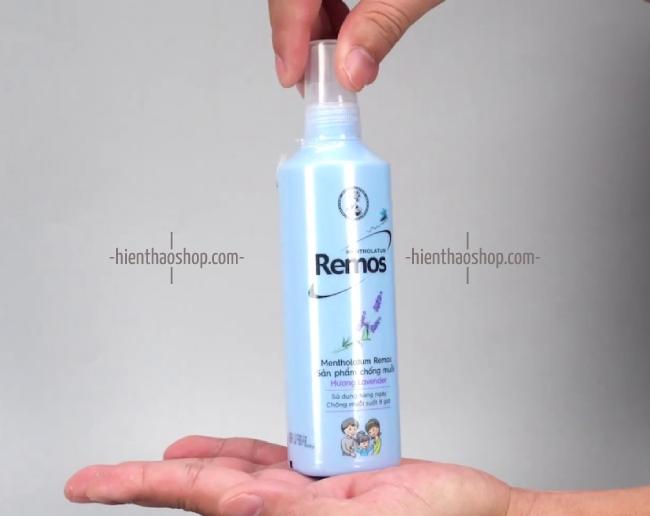 How to use this product?
Spraying away about 15 cm from your skin. Keep the appropriate amount onto the skin and rub all over. For the face or neck, spray a little of an amount on the hand and rub it over. To prevent mosquitoes effectively, we should use Remos every 8 hours.
Mentholatum Remos Safety Information
For external use only. Keep away from eye or mouth contact. If swallowed, drink 2-4 glasses of water and consult a doctor. Discontinue use if it happened an allergic reaction.
Shipping: Europe: 10-21 days
United States, Canada, America: 15-30 days
Asia, Australia, New Zealand: 12-25 days
Usually bought together