Milk And Rice Bath Shower Gel Johnson's Baby, Bottle 500ml
Milk And Rice Bath contains nutrients from milk and fine moisturizing fragrant rice essence. It helps with healthy skincare without irritation. The product is suitable for use by both adults and children.
Origin: Made in Malaysia by Johnson's Baby
Package: Plastic bottles 500ml
Scent: Milk And Rice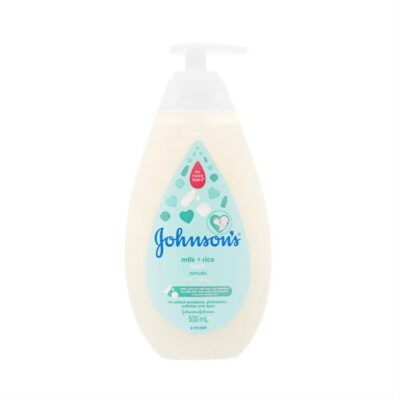 Direction for use: Put some shower gel on hand. Make a lather and rub gently onto the skin. Avoid contact with eyes. Then rinse with clean water.
Storage: Keep out of reach of babies. Avoid high temperatures and direct sunlight.
Shipping: Ship by the vessel, availability in LCL or FCL
Price & MOQ: Contact Us
Category: Wholesale
Want retail products? Please visit Here