Tam Chau Oolong tea from Bao Loc, Lam Dong province
Tam Chau Oolong tea contains no preservatives. It is packaged in aluminum bags of 100, 250 grams. Products from the land of Bao Loc, Lam Dong province in Vietnam.
Oolong tea is a type of tea with a distinctive flavor and is a famous product of the Chinese people. Oolong tea appeared about 400 years ago in Fujian province – China and during the Ming Dynasty. Starting in 1992, this tea tree was introduced to Vietnam and is now widely grown in Lam Dong province.
Origin: Made in Vietnam by Tam Chau Co., Ltd
Packing: Net weight 100 grams or 250 grams. Please select from the variation
EXP: 02 years from the manufacture date.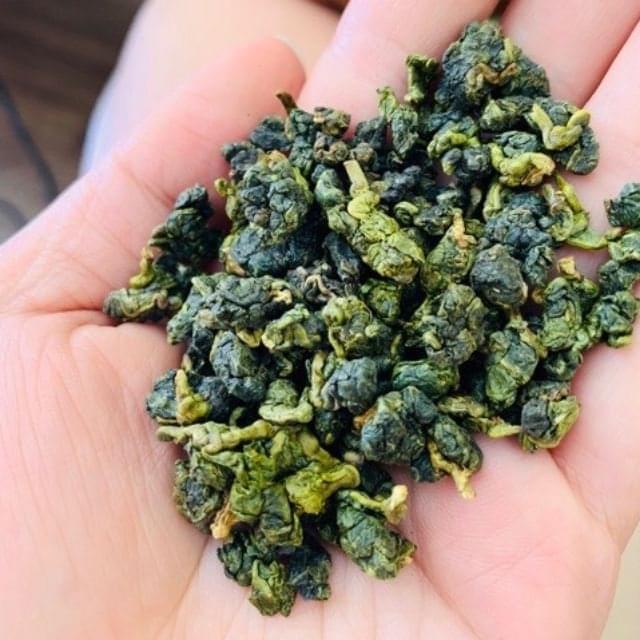 The feature of Tam Chau Oolong Tea
The special feature of this tea is that it does not use any flavor or additives in the processing process. The product has only the characteristic natural scent of Oolong tea. To get the finished product of Oolong tea, it takes more than 30 hours for fresh ingredients to go through many different stages
In general, Oolong tea products have a dark green, glossy, spherical or hemispherical shape, uniform color and particle size, yellow-green watercolor, light acrid, mild, sweet taste, and natural Oolong flavor.
Storage:  cool and dry place, avoid direct sunlight.
Shipping: Europe: 10-21 days
United States, Canada, America: 15-30 days
Asia, Australia, New Zealand: 12-25 days
Frequently bought together products