x 100g Vietnam Finest Pure Tea
Vietnam Oolong tea is extraordinarily fragrant, soft, and exciting. It makes from selected high-altitude tea plantations and processed at fermentation or oxidation levels that lie between green tea and black tea.
The picking season is relatively short as the buds and young leaves are sun-dried and basket-withered in a cool temperature-controlled environment before drum baking, rolling and curing into the trademark small bead shape. While lacking the rosy, sweet aroma of black brews, the finest Vietnamese oolong tea offers a delightful, satisfying flavor without the stridently grassy vegetal notes that typify many green blends.
Expiry: new product, 02 years from manufacturing date
Packaging: 2 packs x 100g = 200 grams Net Weight (sold as set)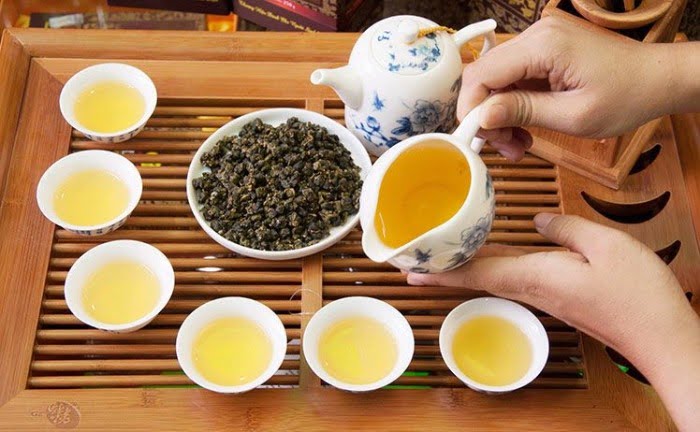 Ingredients: Jiaogulan, Gynostemma pentaphyllum
Benefits: Sedative, blood pressure regulation, Stress and nervous tension relief, Lower blood fat, anti-obesity, lower Cholesterol.
Shipping: Europe: 10-21 days
United States, Canada, America: 15-30 days
Asia, Australia, and New Zealand: 12-25 days