Trung Nguyen G7 X2 Strong Instant Coffee
Trung Nguyen G7 X2 Strong Instant Coffee Extra-Large 3 in 1 is a strong instant coffee for someone who prefers a strong taste. Somehow it is the same formula as regular G7, but each packet contains 25 grams of instant coffee powder instead of the usual 16 grams. As a result, each packet makes 60% more coffee, enough for a hearty 8oz cup. Use two packets to fill a big 16oz travel mug!
Origin: Made in Vietnam by Trung Nguyen Coffee
Package: 1 Box (12 packs x 25g/ each)
EXP: new product, 12 months from manufacturing date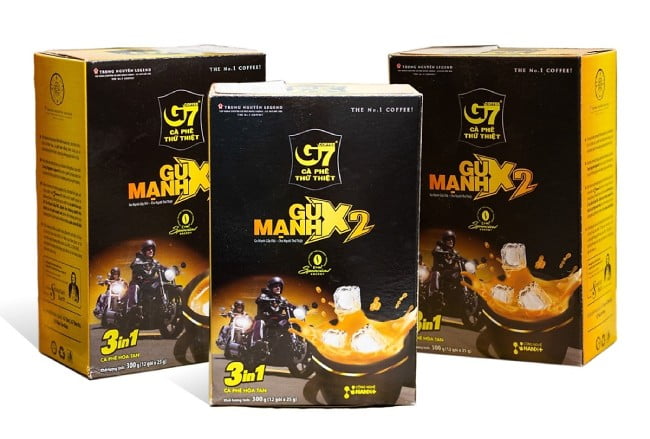 If you, like so many of our customers, have wished G7 made a bigger cup of coffee, then this is the answer. It's a better value, too, ounce-for-ounce, so you save money if you've been using multiple regular G7s to fill your mug.
Regular G7 makes about 5oz. X2 makes about 8oz. A mug holds ~10oz. A big travel mug, like the kind you take along in the car, is usually 16oz. So, whether you should get G7 Original or G7 X2 depends on the size of the container you normally drink out of.
Shipping: Europe: 10-21 days
United States, Canada, America: 15-30 days
Asia, Australia, and New Zealand: 12-25 days
You may also like