Fiber blend Amway Nutrilite made in Vietnam factory 
Fiber blend Amway Nutrilite is a product that helps provide fiber to the body, effectively supporting and preventing constipation. As one of the outstandingly successful products of Nutrilite Corporation during the research and development process over the years.
This product is now available from the Amway Vietnam factory, the 2nd largest factory of the Amway corporation in the world. The bottle contains 30 chewable tablets, enough for 10 days of usage.
Nutrilite Corporation is one of the world's leading brands in manufacturing the best healthcare supplements for consumers. And Nutrilite Chewable Fiber Blend is one of the best products in top-selling products of Nutrilite.
Packing: 1 bottle x 30 tablets
Origin: Made in Vietnam by Amway factory.
Expiry: new product, 02 years from manufacturing date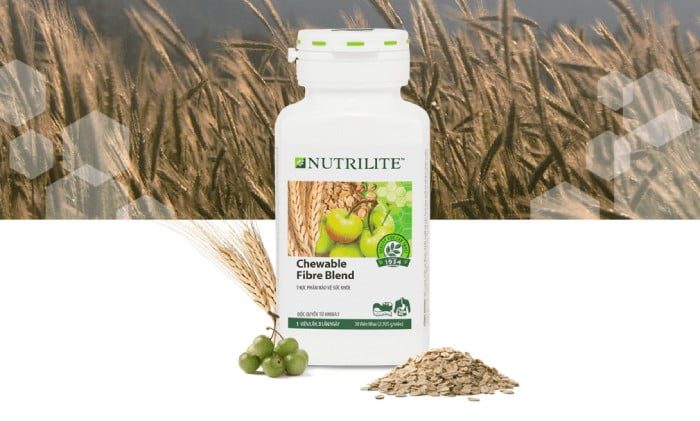 Target users of the product
Nutrilite Chewable Fiber Blend is suitable for the following people:
Adults need to improve the digestive system, want to improve health and help reduce the aging process of the body.
Children 12 years of age and older get a daily fiber supplement that is good for gut health.
For those who eat fewer green vegetables, there is a need to supplement fiber.
People with indigestion, constipation, people who want to lose weight, control weight. People with intestinal diseases.
How to use this Amway Tablet?
Use by chewing directly or drinking with water. Takes 3 times a day, 1 tablet each time. The product can be taken before or after eating.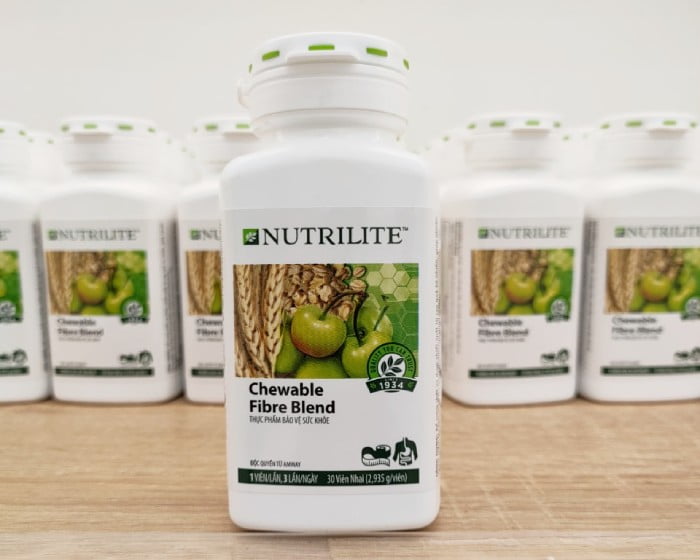 Important notes when using Fiber blend Amway.
When using the product, consumers should note the following to get the best results when using:
Do not abuse the product in an excessive way, the dosage prescribed by the manufacturer is that you should only use 3 fiber tablets per day.
Minimize the use of alcohol and stimulants when using the product.
The product is not intended for use by people who are sensitive to any of its ingredients.
Children under 12 years old, pregnant or lactating women, and people undergoing medical treatment should consult a nutritionist or specialist doctor before use.
Keep out of reach of CHILDREN.
Other additional information.
The product is not a medicine and is not meant to replace medicine. The product is just a food that supports and supplements the fiber needed by your body.
Store in a dry place, away from moisture and sunlight.
Products may be subject to import tax depending on the laws of each country, we are not responsible for this tax

Shipping

: Europe: 10-21 days
United States, Canada, America: 15-30 days
Asia, Australia, and New Zealand: 12-25 days
Frequently bought together