Creative Ground Coffee No 05, 340 grams (12Oz)
Creative  FIVE – Culi Arabica – Made in Vietnam by Trung Nguyen
– The Culi Arabica is a world-class, multi-source, Peaberry blended coffee. Creative #5 is a coffeehouse favorite here in the USA. One bakery/coffee shop here in New England displays the Culi Arabica in a press pot along with 6-7 other world-class coffees from Jamaica, Ethiopia, Kenya, Sumatra, etc., and tells us that their patrons self-select the Culi Arabica over ANY OTHER coffee they have offered.
– This is a fragrant heirloom Arabica coffee with a complexity in the low tones one might expect from gourmet Robusta or Excelsa coffee. There is not a hint of objectionable modern hybrid licorice or barley taste. It is a favorite in winter due to its comforting dark, Peaberry edge, and broad flavor range. It has a haunting aftertaste that commands a second cup. In the summer it has an edge that makes it a unique and superb iced coffee.
– You can go in many directions brewing Creative #5. It's an Arabica that can be brewed lightly to provide a superbly balanced breakfast-style coffee, but it also is a peaberry, dark coffee that can be brewed strong to provide a Full City Roast intensity with no bitterness.
Packing: 01 pack x 340 grams (120oz). Gross weight plus filter: 480 grams/ Pack.
Expiration: new product, 24 months from the date of manufacturing
Brewing Discover CREATIVE Coffee at home
– To brew light, you may want to use as little as a level tablespoon per cup. But you can go as strong as you like, even stacking it high in a Phin filter to get an espresso-like result. This is a coffee that is immensely versatile and fun, and for many Trung Nguyen fans, it's their favorite all-around blend.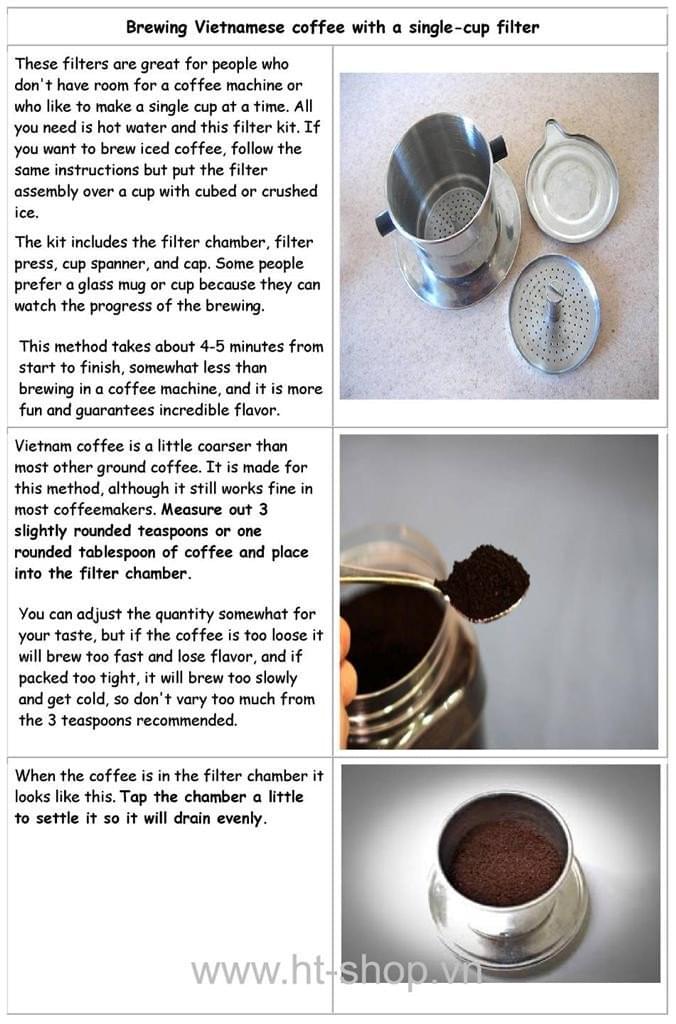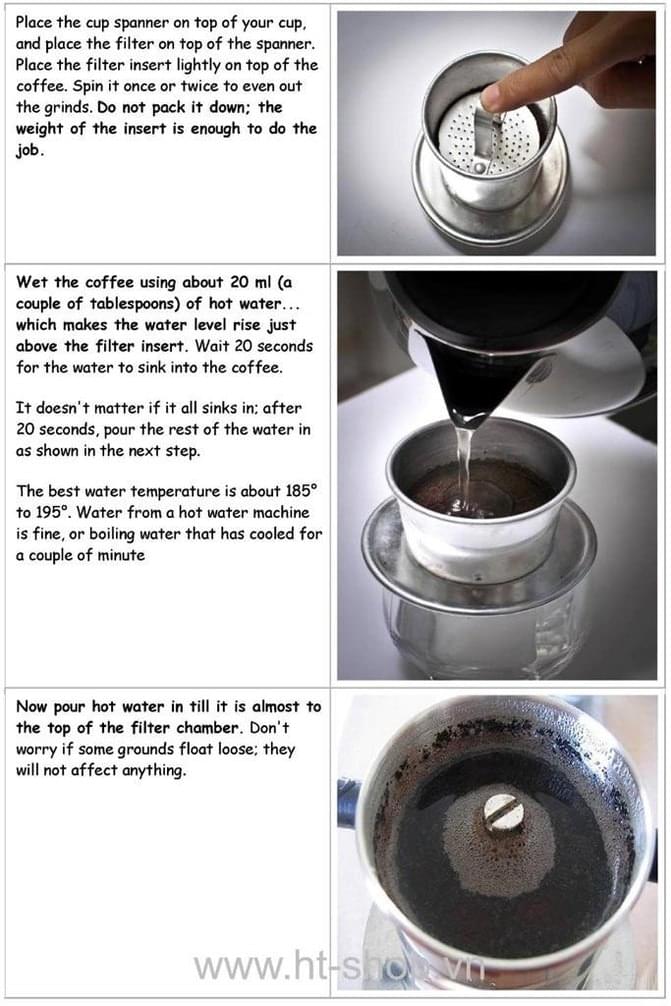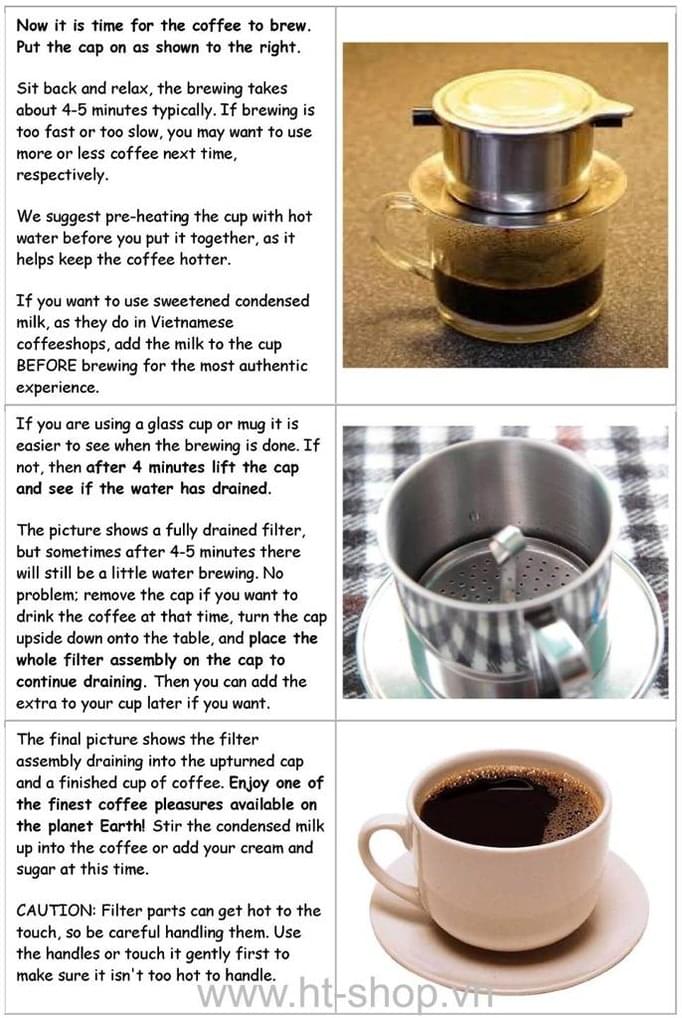 – For calibrating this coffee for commercial brewing, we suggest the whole bean, set to the grind you need. In commercial machines, if the grind is off, the flavor result can move from light to dark too easily, and some of the fabulous flavor hints can be lost, particularly if brewing at a high temperature (above 195°). The grind is good for Bunn-style carafe brewers, where the results are reliable and delicious and will surpass any coffee service coffee.
– For homebrewing, the pre-ground is perfect for cone-filter drip machines, percs, cold-brewing, Phin filters and French Press, so you typically won't get any flavor advantage from grinding it yourself. If you use a basket-style machine you may want the whole bean and it should be ground to medium-fine.
Shipping: Europe: 10-21 days, Asia 12-25 days
United States, Canada, America: 15-30 days
You may also like