Thai Nguyen Dai Gia Green Tea 02 Bags of 100 grams
Taking a cup of Thai Nguyen green tea will be more pleasant with Dai Gia green tea brand. It is a very famous brand name in the north of Vietnam.
Thai Nguyen green tea is made by Dai Gia Tea Co., Ltd in Thai Nguyen. The tea leaves that have been collected from the high land mountains of the Thai Nguyen tea farm are considered the best choice for flavor and organic.
The soil and climate of this region are very suitable for producing a flavor aromatic tea
Package: 02 boxes x 100 grams = 200 grams. Sold as a set
EXP: 01 years from manufacturing date, new product
Flavor: Natural green tea tastes bittersweet after a drink
Ingredients: Green Tea Leaves – dry-packed for the freshest taste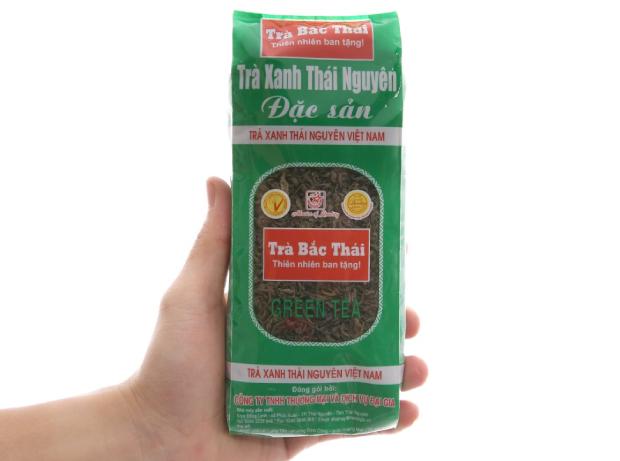 How to brew Thai Nguyen Green Tea?
Make warm the teapot with boiling water before making tea. Put 3grs of tea into a 150ml teapot. Add 90*C boiling water into the teapot and let it infuse for 5 minutes before serving. Enjoy the delicious and pure flavor of Thai Nguyen Special Green Tea
Shipping: Europe: 10-21 days
United States, Canada, America: 15-30 days
Asia, Australia, New Zealand: 12-25 days
You may like