Acnes Baby Mud Cleanser Rohto Mentholatum Gives You Clean And Healthy Skin
Acnes Baby Mud Cleanser Rohto Mentholatum helps purify skin, seaway pores, and remove dirt, sebum. With many minerals and trace elements in the mud prevent oxidation, promote new cell production to help smooth skin naturally.
Use products to help prevent skin damage and prevent back acne.
Origin: Made in Vietnam by Rohto – Mentholatum
EXP: 2021 or later / 2 years from the manufacturing date
Package: Net weight 50g/ 100g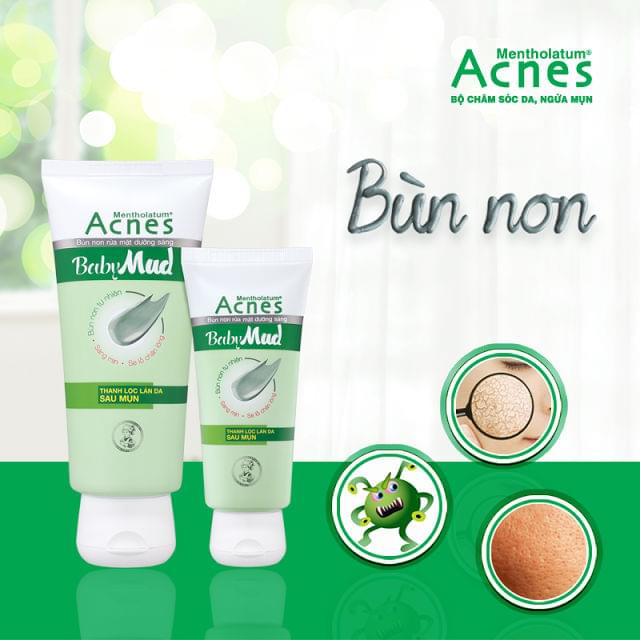 How to use Mud Cleanser

Wet your face, take a small amount into the palm, foam, and apply evenly over the face.
Wash your face clean with water.
Use several times a day.
Shipping: Europe: 10-21 days
United States, Canada, America: 15-30 days
Asia, Australia, New Zealand: 12-25 days