Cherry Flavor Carrie Junior Baby Hair And Body Wash, 280ml
Cherry Flavor Carrie Junior is a hygienic product suitable for the sensitive skin of children. It works to clean the baby's hair, scalp, and body gently. Suitable for children over 2 years old.
Origin: Made in Malaysia by Carrie Junior
Package: Plastic bottles 280ml
Appropriate age: Suitable for infants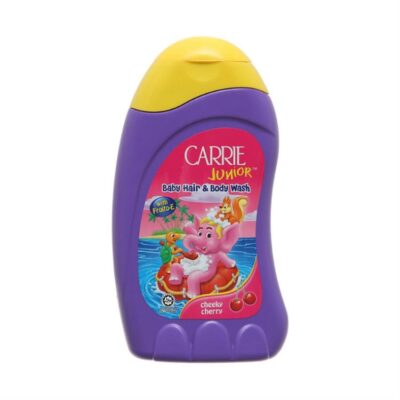 Direction for use: Apply an appropriate amount on wet hair. Massage gently around the baby's head. Continue to apply a sufficient amount of shower gel to apply to the baby. Make a foam and rinse with water.
Storage: Keep out of reach of babies. Avoid high temperatures and direct sunlight.
Shipping: Ship by the vessel, availability in LCL or FCL
Price & MOQ: Contact Us
Category: Wholesale
Want retail products? Please visit Here