Cordyceps Militaris Osteoarthritis, Supports increased joint secretion
Cordyceps Militaris Osteoarthritis capsules contain Glucosamine sulfate, shark cartilage, and other precious oriental medicines. This is the result of a research process and skillful combination of traditional oriental medicine and advanced technology. The product has been tested for quality, ensuring the content of precious substances with cordyceps always at the highest level.
Cordyceps Osteoarthritis supports increased joint secretion. It helps joint mobility flexibility, support to improve symptoms of arthralgia, arthritis dryness, osteoarthritis.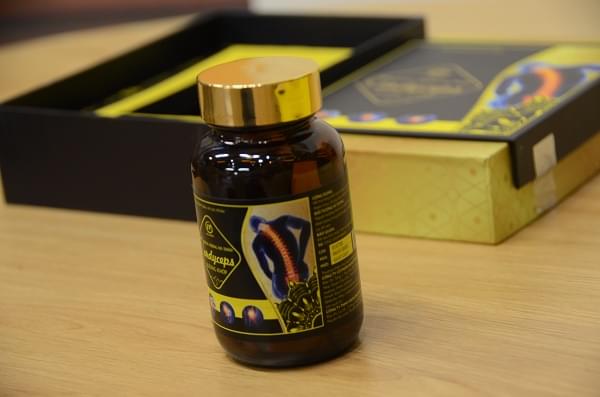 Certification information of Cordyceps Osteoarthritis
This product has been licensed by the Vietnam Food Safety Department – MINISTRY OF HEALTH according to the Manufacturer standards No: MED.TCSP / 2020 / 102.D Issued April 28, 2020. Also, it has got the approval of the FDA (the US Food and Drug Administration)
Frequently Bought Together