Artichoke Teabags 20 bags Ladophar Support Liver Function
Artichoke Teabags single box of Ladophar artichoke tea
– A liver well functioning, cholagogues, diuretic
– To be used in affections of the liver as the liver Function is weak, urticaria, jaundice.
Packaging: 01 box x 20 bags x 2 grams
Origin: Made in Vietnam by Ladophar Tea Company
Exp: new product, 02 years from manufacturing date
Ingredient: Artichoke leaf 1.32 gram,  Artichoke extract: 0.04 gram ( equivalent Artichoke 0.40 gram), Excipient q.s per 2 grams tea bag.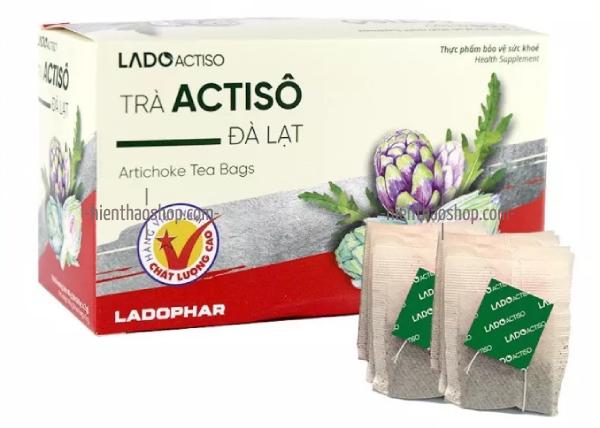 How to use Artichoke tea Ladophar?
-Dip a tea bag in a glass of boiling water, Wait for 3-5 minutes then add sugar at will. Use 1-2 tea bags/ time, 3 times per day
Storage: Store in a dry place, below 30 Celcius, and protect from light. Keep out-of-reach children
Shipping: Europe: 10-21 days
United States, Canada, America: 15-30 days
Asia, Australia, New Zealand: 12-25 days
Frequently bought together