Milaganics Natural Patchouli Essential Oil Pure For A Light, Relaxing Aroma
Milaganics Natural Patchouli Essential Oil Pure has the effect of reducing stress and improving health. In addition, Patchouli also helps to reduce the appearance of fine lines and wrinkles, acne and skin diseases. This oil can be used for steaming or soaking. It also helps to disinfect and deodorize very well. The product is natural, safe and benign, good for health. It helps deflates arthritis very well and relieves stress after hours of tired work.
Origin: Made in Vietnam by Milaganics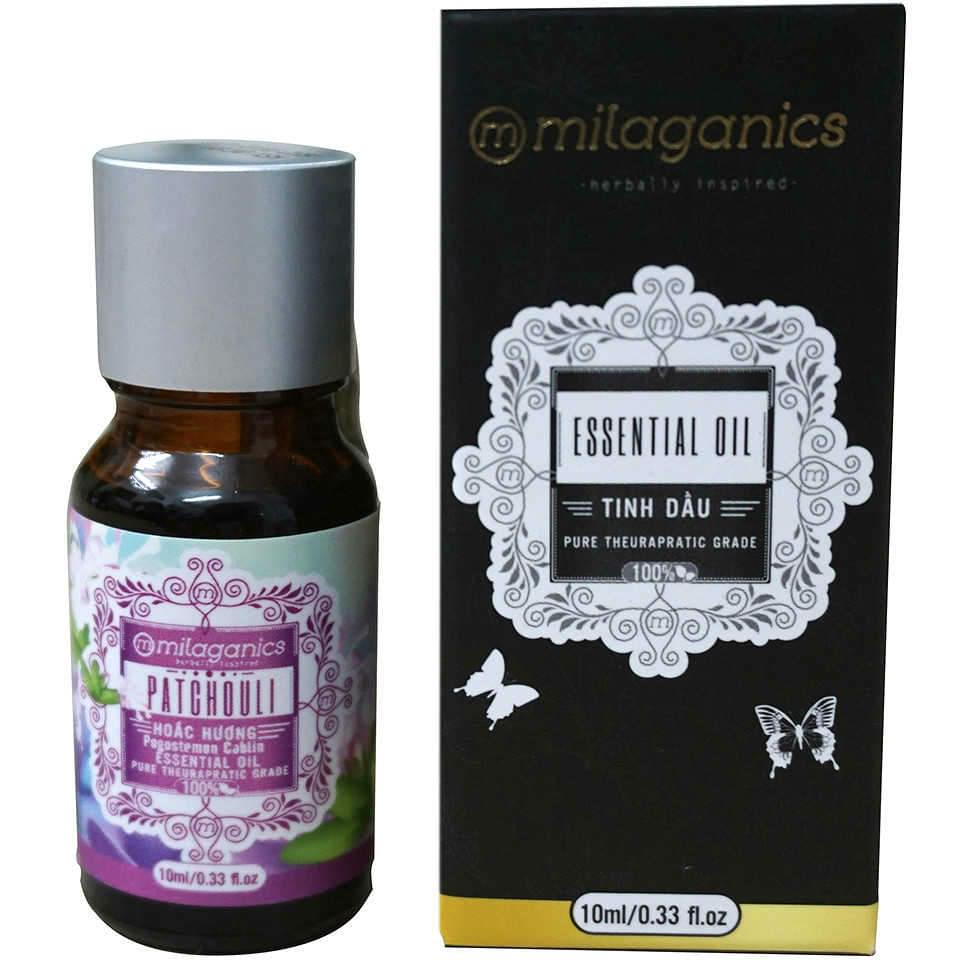 How to use Milaganics Natural Patchouli Essential Oil Pure
Burnt incense: Add 1 to 3 drops of essential oil to the warm or hot plate of the essential oil, or the water tank of the diffuser, the deodorant, and then turn on the light. Pay attention when pouring water to avoid falling into a light bulb ball.
Massage oil: Prepare pure essential oil with a base oil or cream or balm oil, massage oil according to the ratio of essential oil 2.5% in ml with the base oil is diluted by 1-2 walls. part. 1% is the dilution of 4 or more components.
Store in a cool, dry place and avoid sunlight directly from the sun.
EXP: 2021 or later / 2 years from the manufacturing date
Package: Net weight 10ml
Shipping: Europe: 10-21 days
United States, Canada, America: 15-30 days
Asia, Australia, New Zealand: 12-25 days