Milaganics Rose Cleaning Oil Makeup Remover Gives You A Clean, Radiant Complexion
Milaganics Rose Cleaning Oil Makeup Remover removes make-up mildly but gives a very good cleansing effect. It helps maintain the natural pH of the skin so it is safe for all skin types. It has a deep effect, helps skin to retain moisture and tighten skin. It works to reduce pores and reduce the oily effect. It also helps to remove dirt and dead skin cells, providing skin with enough nutrients to brighten and brighten skin.
Origin: Made in Vietnam by Milaganics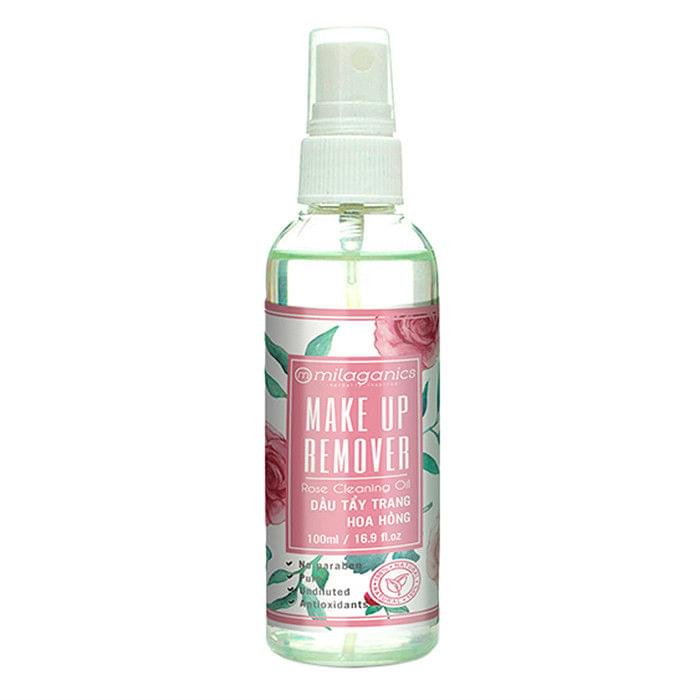 How to use Milaganics Rose Cleaning Oil Makeup Remover 
Shake well before using.
Scrub removes makeup remover.
Use cotton buds to wipe the eyes. Make-up remover will gently remove the mascara and eye color. Make your eyes and your breasts cleaner.
Use cotton face remover lightly, notice the T on the face. If the amount of oil in the forehead and nose is too much, you can use cotton remover in that area a little longer, then massage.
Store in a cool, dry place and avoid sunlight directly from the sun.