NesCafe Iced Milk Coffee 600g (25 packs x 24 grams)
NesCafe Iced Milk Coffee is the perfect combination between the characteristic bitterness of coffee and the delicious sweet and fatty taste of milk, giving you an irresistible cup of coffee. This iced milk coffee will help you start a new day more cheerful and active, enhancing your ability to focus and work effectively.
Origin: Made in Vietnam by Nescafe
Package: total 600 gr (25 packs x 24 grams)
Expiration date: new product, 12 months from the manufacturing date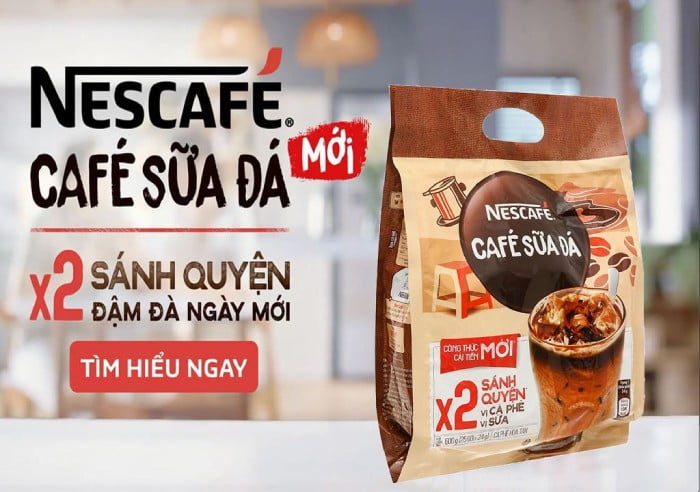 Nutritional ingredients in the product
The product is made from ingredients such as: Sugar, coffee creamer powder, instant coffee, powdered milk, stabilizers, coconut milk powder, … brings a natural fatty aroma. The product also brings certain nutritional values such as: energy, sugar, fat, protein, carbohydrates, … necessary for health.
How to use: Put a packet of King Coffee instant milk coffee into the cup and pour hot water in, stir well and use.
Other product Information
Avoid storing the product in direct sunlight. Protect the product from excessive moisture.
Shipping: Europe: 10-21 days
United States, Canada, America: 15-30 days
Asia, Australia, and New Zealand: 12-25 days
Frequently bought together