Vietnam Stainless Steel Coffee Filter Press Maker, For Ground Coffee
Preparing delicious Vietnamese coffee is quick, easy and doesn't require much clean-up afterward. The Vietnam Stainless Steel Coffee Filter Set is a great idea for this. It has three parts (filter, screw-on damper, and lid). Simply place the filter on top of a cup, so it looks like a hat. Add 2-3 teaspoons of coffee to the filter, then screw on the damper so it's snug (not tight). Shake the filter a bit to settle the coffee. Fill up the cup about 1/3 with hot water then wait 20 seconds. Unscrew the damper 2 turns and fill the cup entirely with hot water.
Place the lid on and wait a few minutes until the water has dripped through. Add a spoonful (or more) of sweetened condensed milk to the cup before or after you start the process. The final result is fabulous. Printed instructions come with the filter. The filter set is made in Vietnam of stainless steel, and quality is excellent. It will last for years.
Size: Diameter approximately about 6.5 cm (size 8) and 7.5 cm (size 9). Height is 6.5- 7 cm
How to use Vietnam Coffee Filter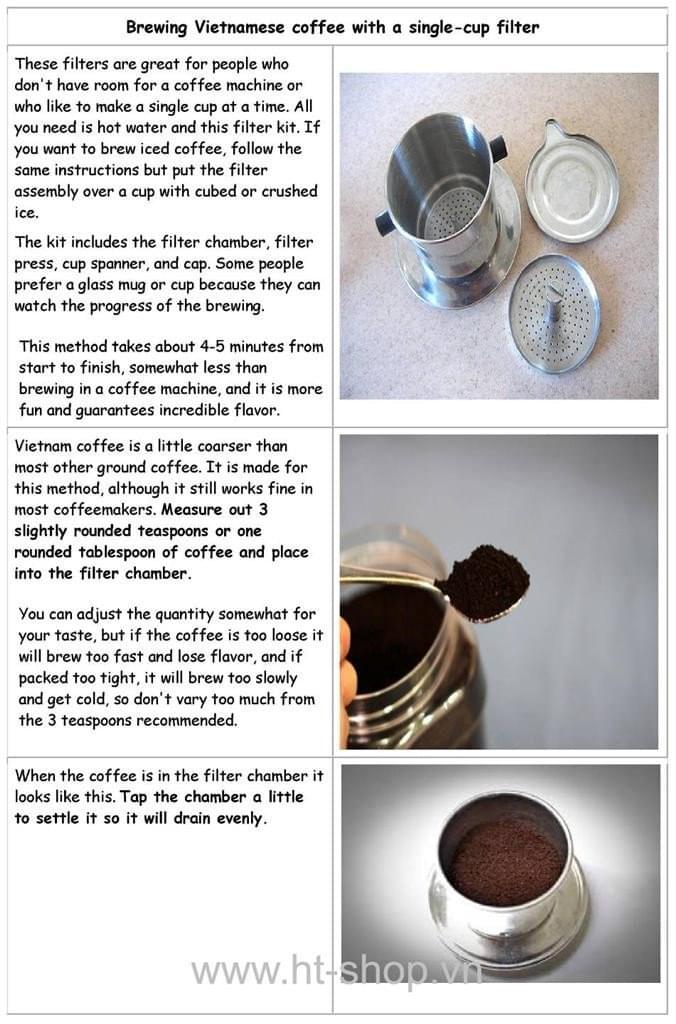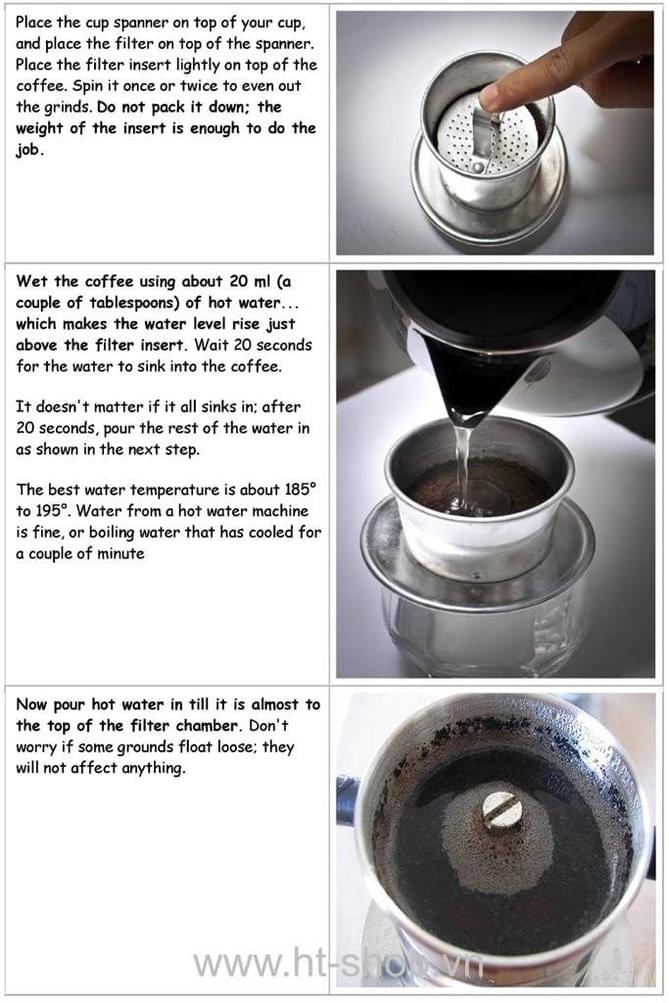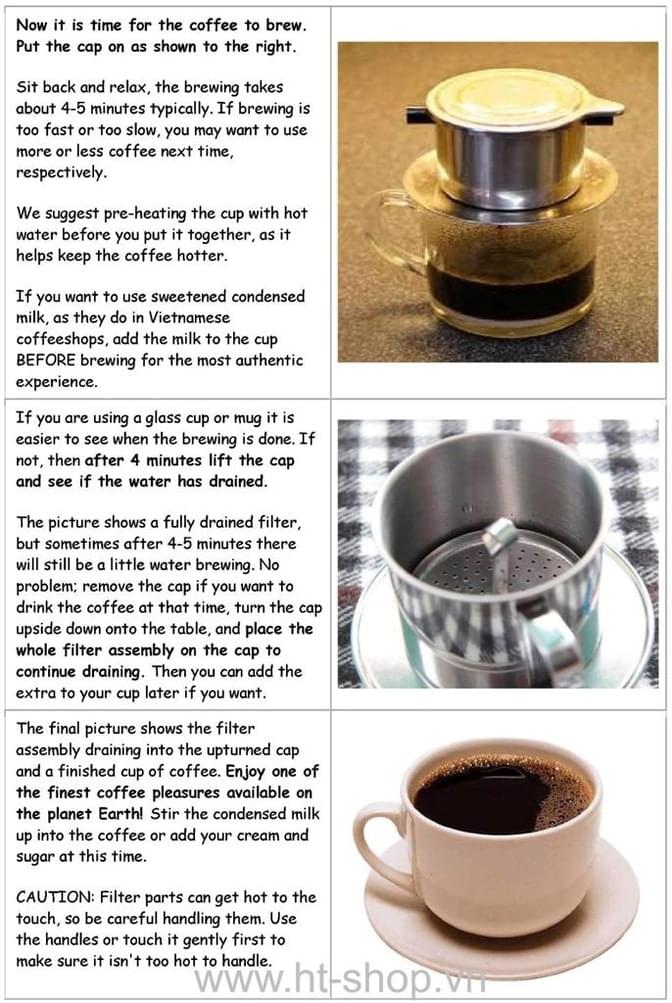 Packing: 01 set of coffee in a box. Gross weight 115 grams/ box. Recommend to buy 02 box, 04 boxes, 10 boxes, 20 boxes…
Shipping: Europe: 10-21 days
United States, Canada, America: 15-30 days
Asia, Australia, New Zealand: 12-25 days