Thorakao Grapefruit Flower Shampoo Natural New Moisturizes The Scalp
Thorakao Grapefruit Flower Shampoo Natural New cleanses hair and scalp effectively. This product effectively prevents hair loss, giving you thicker and shinier hair. Suitable for all types of hair. It promotes healthy hair growth, and can also help reduce itchy scalp conditions. This grapefruit shampoo with the gentle aroma of grapefruit flowers makes feeling relaxed, and pleasant. You will feel softer after only a few shampoos.
Origin: made in Vietnam by Thorakao Co., Ltd
EXP: new product,  2 years from the manufacturing date
Package: Net weight 400ml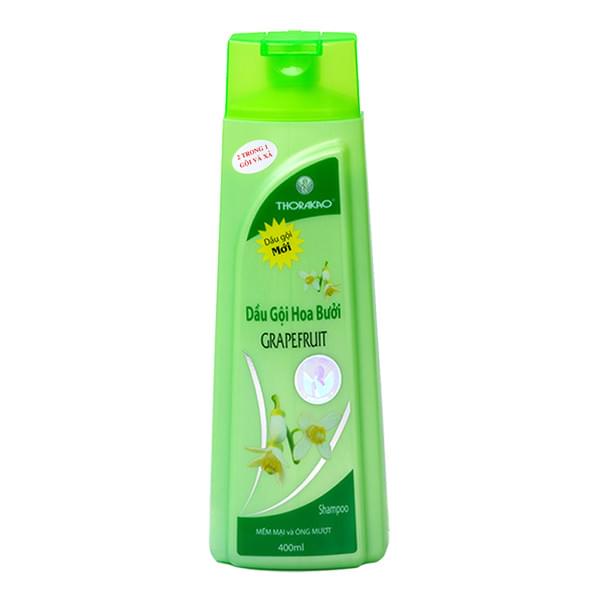 How to use Thorakao Shampoo?
Wet your hair. Take a small amount of shampoo, foam, and massage gently on the scalp.
Then rinse thoroughly with clean water.
After shampooing, make sure to absorb all the water, dry your hair, avoid the secretions of hair that will make it easy to produce dandruff irritation.
Wash your hair regularly 2-3 times a week for best care. Close the lid after use.