Mu Cang Chai Amazing Terraced Rice Fields in Yen Bai, Vietnam
Mu Cang Chai is a western district in Yen Bai Province, about 280 km from Hanoi. To reach the district, tourists can choose a bus or personal vehicles (cars, motorbikes). Below image is the Khau Pha Pass – one of the four great Pass in Northwest of Vietnam. This is the gateway to Mu Cang Chai.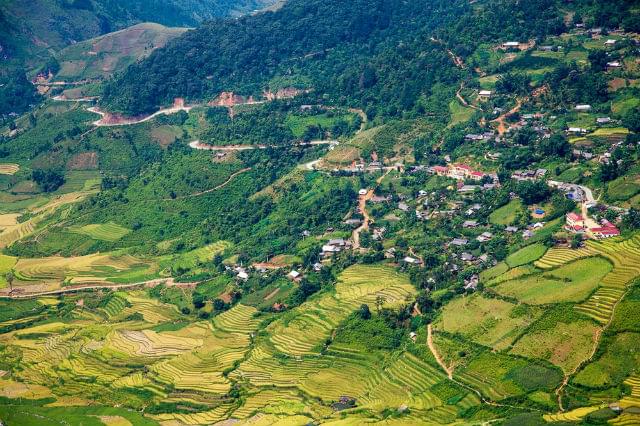 Every year, from September to October, villagers, and photographers come here to admire and record the images of beautiful terraced fields.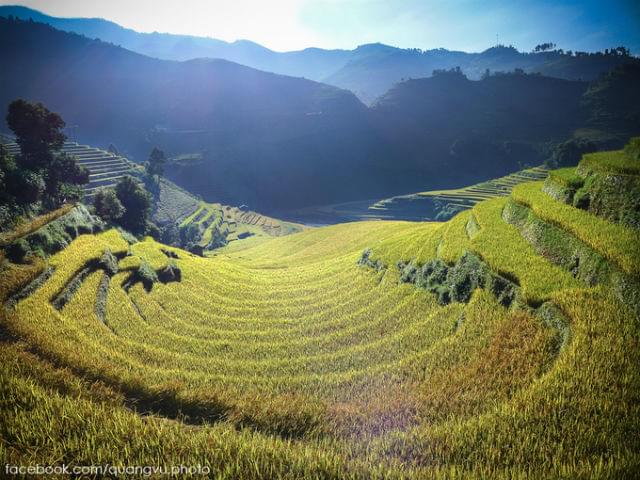 Come to Mu Cang Chai, you can visit the scene of the morning market, buy some special foods, fruits and forest products of the ethnic people.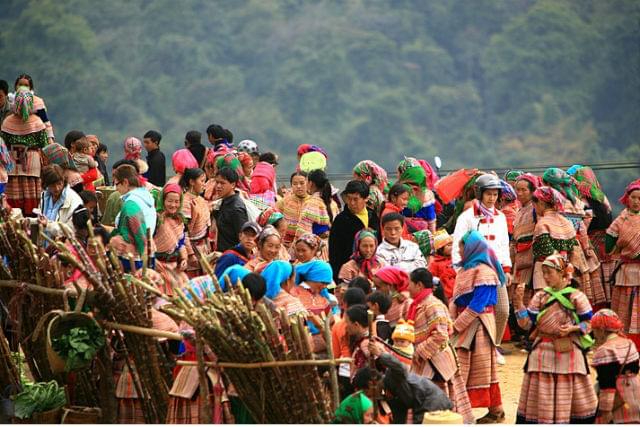 Or hire a motorbike in the town for a day rent about 200-250,000 VND to take a picture of the town and sightseeing. Visitors could visit La Pan Tan, Che Canh, De Xu Phinh with the most famous scenic terraced rice fields in the Northwest of Vietnam.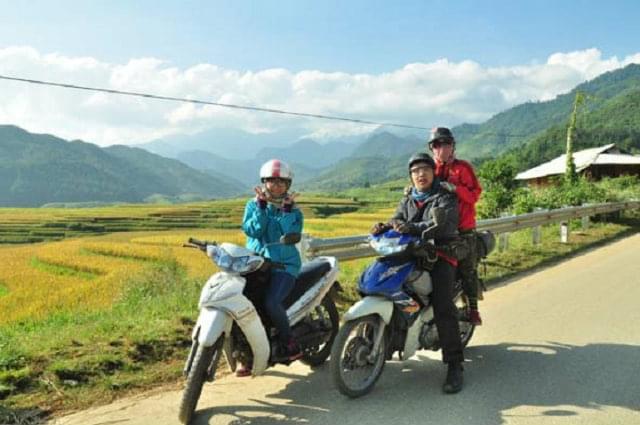 Nam Kim streams winding around the rice fields here.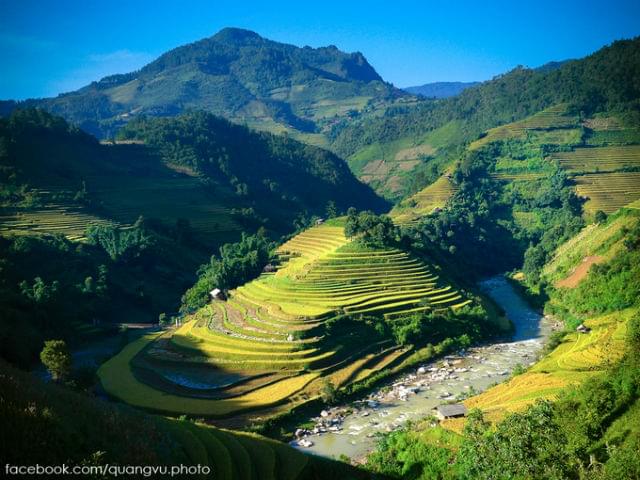 These photos were taken in Che Cu Nha Commune, around Mu Cang Chai town, along the national road from Tu Le to the town.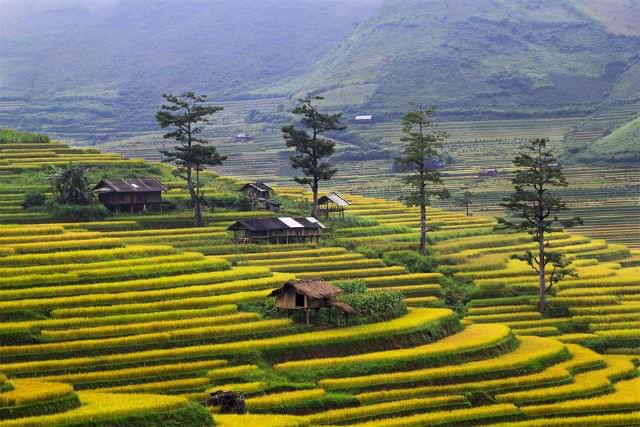 Located at Hoang Lien Son mountain, Mu Cang Chai, Yen Bai is the image of peaceful villages with the amazing terraced rice fields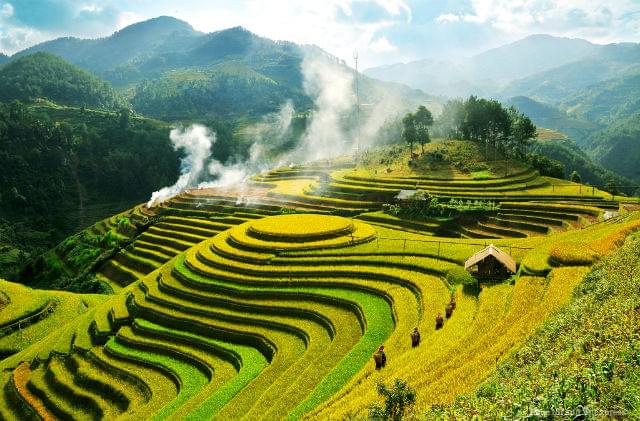 Cultivating the terraced fields of the Mong people in La Pan Tan, Che Cu Nha and De Xu Phinh have turned the name Mu Cang Chai (dry tree village) into a hill of fresh green fields, every step up to heaven.
Mu Cang Chai Amazing Terraced Rice Fields With the People
Mu Cang Chai's population has about 90% Hmong ethnic minority, Thai Kinh ethnic group and other ethnic groups.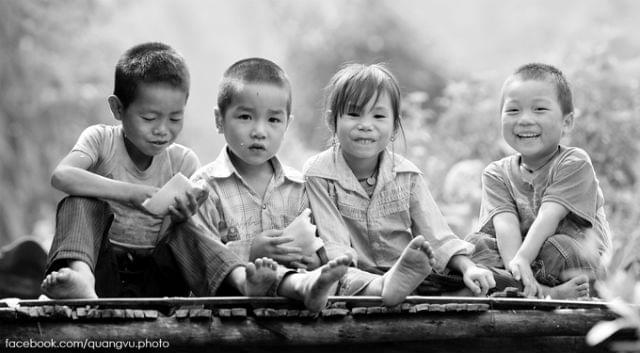 The H'Mong people here have a very features wooden house with everything has been made of wood such as a floor, columns, frames, wall boards, sloping roofs.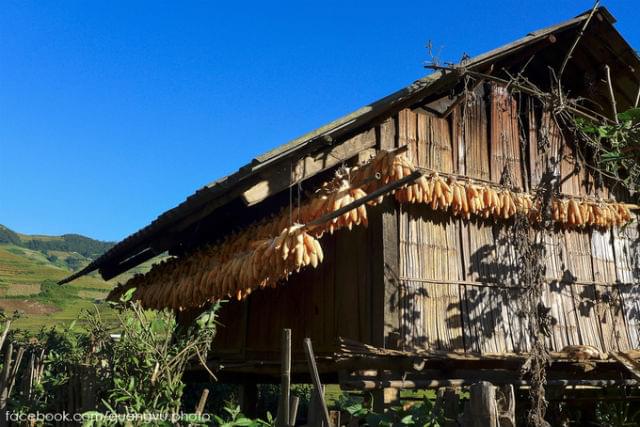 In the autumn, the weather is cold, when traveling, remember to bring a jacket. Check out more detail about the trip before departure and add the needed equipment to have a safe, fun trip.
Reference Source: facebook.com/quangvu.photo; https://vnexpress.net
Translator: www.hienthaoshop.com