Nutrilite CB Plus Amway slows down metabolism
Nutrilite CB Plus Amway helps to slow down the metabolism and limit the absorption of carbohydrates from food. The product is packaged in a bottle containing 90 tablets. Average tablet weight: 0.9 g ± 7.5%
The product contains the main ingredients: White bean extract, soybean extract, and concentrated parsley.
Expiry: 02 years from the manufacturing date, new product
Packing: 1 bottle x 90 capsules
Origin: Made in Vietnam by Amway
Ingredients: Microcrystalline cellulose (stabilizer), kidney bean seed extract, soybean extract, stearic acid (anti-caking agent), acacia (carrier), silicon dioxide (anti-caking agent), Sodium carboxymethylcellulose (anti-caking agent). stabilizer), parsley concentrate, hydroxypropyl methylcellulose (glazing agent), Glycerin (thickening agent), and Carnauba Wax (glazing agent).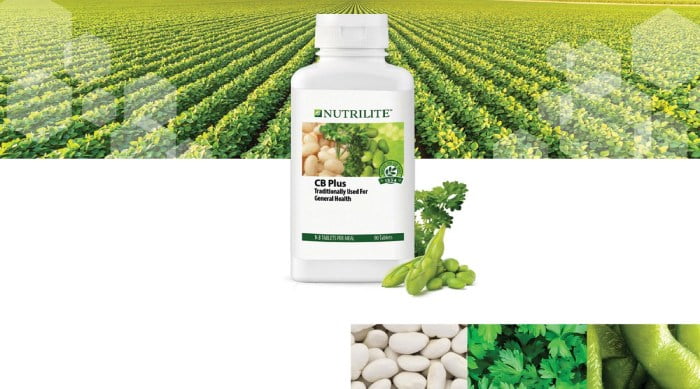 Objects of use and instructions for use
The product is intended for use by adults 18 years of age and older.
Instructions for use: Take 1 – 3 tablets at a time right at the start of a meal containing carbohydrates. Do not exceed 9 tablets/day.
This food is not a medicine and does not replace medicine. The product is not intended for use by people who are sensitive to the ingredients of the product.
Pregnant or nursing women or people with medical conditions, including diabetes and hypoglycemia, should consult their doctor before use.
Other product information
Storage: Keep in a dry, cool place. Protect from light and high temperatures over 30 C
Shipping: Europe: 10-21 days
United States, Canada, America: 15-30 days
Asia, Australia, New Zealand: 12-25 days
Frequently bought together