Baby Powder Kodomo No Perfume White, Bottle 200g
Baby Powder Kodomo No Perfume is pasteurized pasted powder for a cool, pleasant aroma. It helps your baby's skin always dry and clean. Suitable for newborns and sensitive skin.
Origin: Made in Thailand by Kodomo
Package: Plastic bottles 200g
Appropriate age: Suitable for infants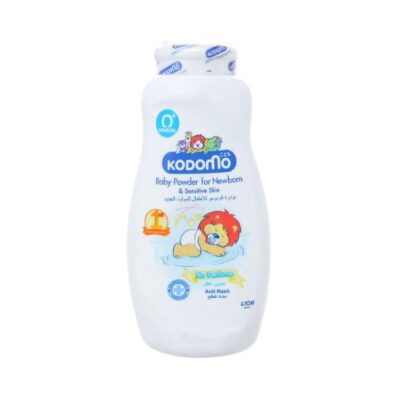 Direction for use: Put the powder in the palm of your hand. Apply to the neck, armpits, chest, back, or any areas of the baby's itch.
Storage: Keep out of reach of babies. Avoid high temperatures and direct sunlight.
Shipping: Ship by the vessel, availability in LCL or FCL
Price & MOQ: Contact Us
Category: Wholesale
Want retail products? Please visit Here