Golden Star Balm Vietnam, Cao Sao Vang made in Vietnam
Golden Star Balm Vietnam is a rare combination of vegetable oils. This medical balm is 100% made from traditional ingredients. It is very popular in Vietnam and in the world.
Origin: Made in Vietnam by TW3 Pharma, distributed by Hien Thao Shop

EXP: new product, 02 years from manufacturing date

Package: 3 grams net weight, gross weight 09 grams/ box
Indications: Cold and Cough, Headache, Mosquito, and other insect bites.
Ingredients of Golden Star Balm
Camphor – 698.31 mg
Methol – 23.31 mg
Mint Oil – 208.50 mg
Melaleuca Oil – 721.50 mg
White Basil Oil – 54.99 mg
Cinnamon Oil – 16.84 mg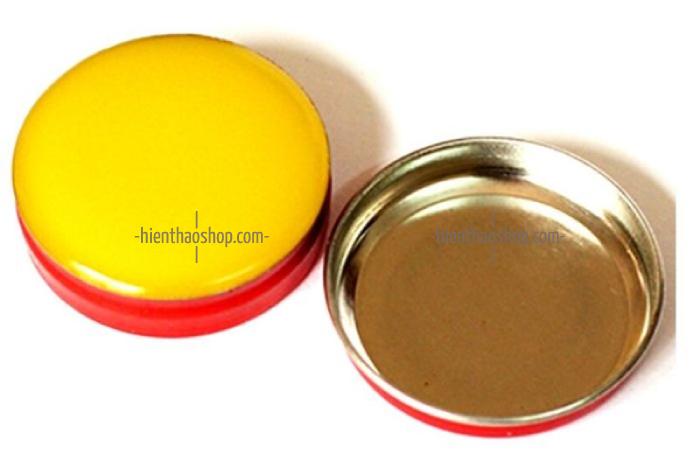 How to use this balm?
This balm is very useful for colds, rheumatism, migraines, and aching joints. The material of the product is natural essential oils derived from eucalyptus, peppermint, clove, and cinnamon. In addition, the composition of balm includes aromatic acids from herbal sources, the main task of which irritates nerve endings of the skin and mucous membranes of organs.
If you have a headache or feel a bout of seasickness during the trip, it is recommended to rub a very small amount of balm below the nose, on the forehead, and neck. After using, please clean your hands before touching your eyes (may burn much).

In boiling water, add a bit of balm, and you can make better inhalation when breathing




If inflamed trigeminal or facial nerve can lubricate by using the Golden Star Balm. Also, this product could use for rheumatism and joint pain.

The balm can be stored for a very long and does not lose its properties.

Shipping: Europe: 10-21 days




United States, Canada, America: 15-30 days




Asia, Australia, New Zealand: 12-25 days
Frequently bought together