Trung Nguyen Creative Legendee 8 Ground Coffee with Free Filter
Trung Nguyen Creative Legendee 8 is
Trung Nguyen's
flagship ground coffee as served in over 1200 coffee shops across South East Asia. This Trung Nguyen Creative coffee has a natural enzymatic simulation of rare and expensive Kopi Luwak coffee, with traditional SE Asian roast style. Arabica, high-altitude Robusta, and Excelsa varietals.
Origin: Made in Vietnam by Trung Nguyen Co., Ltd
Expiry: new package design, 02 years from the manufacturing date.
Packing: 01 pack x 250 grams Net & 01 Filter. Gross weight 400 grams/ pack.
This grounded coffee has some special features as below
Natural enzymatic simulation of the rare and expensive Kopi Luwak coffee
Trung Nguyen's Flagship coffee; top coffee gift in Asia; Traditional SE Asian roast style
Please note that this is NOT civet coffee and no animals are used or abused
The blend of Arabica and Excelsa and highland peaberry Robusta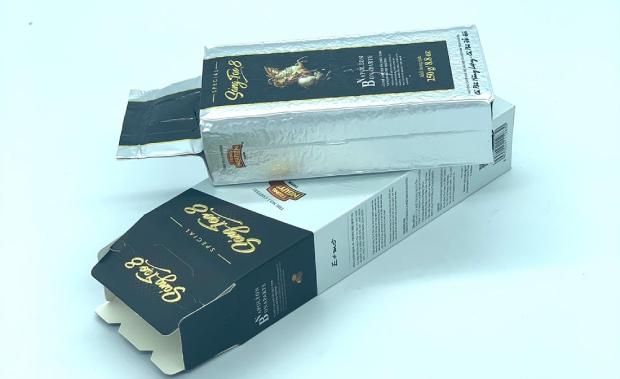 Vietnamese Coffee Phin Filter Instruction
The only way to make authentic Café Sua Da is to use a traditional Vietnamese coffee Phin filter. You can try using an espresso machine but you will never achieve the same intense flavor or taste as a Phin filter.  The gravity insert style is easier to use than the screw-down insert. Net brew volume is about 5 ounces after some absorption of water by the coffee grounds. The filter is made of aluminum.  Please see the instruction for use below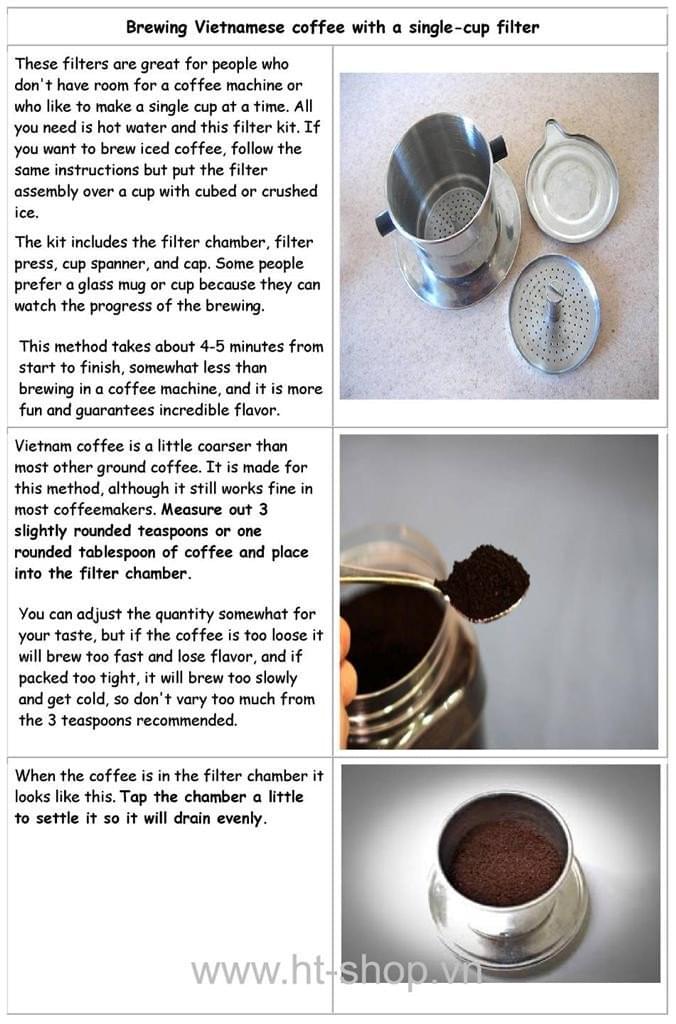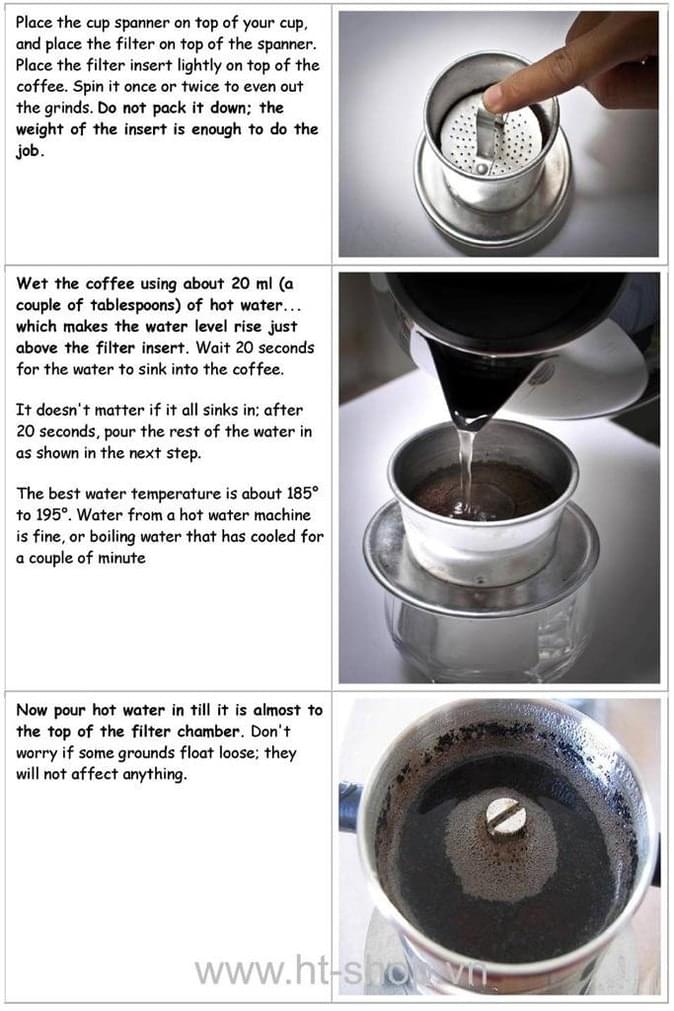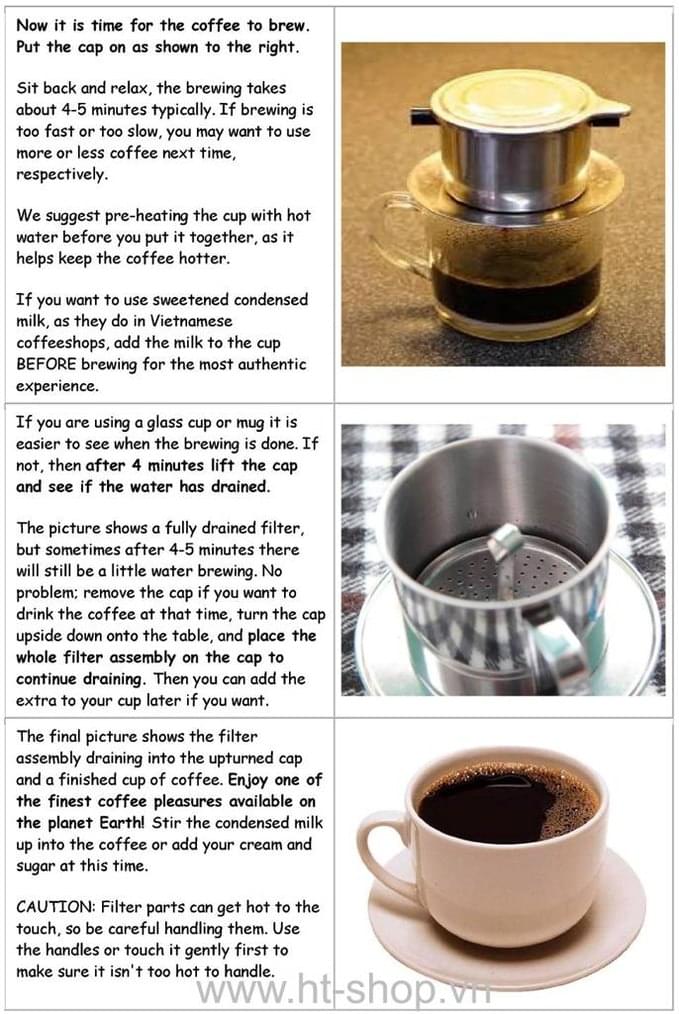 Storage: Store in a dry place, below 30 Celcius, and protect from light. Keep out-of-reach children
Shipping: Europe: 10-21 days
United States, Canada, America: 15-30 days
Asia, Australia, and New Zealand: 12-25 days
You might also like