Calpis Mini Yogurt Orange Flavor Drink, Bottle of 80ml
Calpis Mini Yogurt Orange Flavor brings sweet and sour orange flavor. It contains many beneficial bacteria to aid digestion. This is a safe, convenient, and healthy drink.
Origin: Made in Indonesia by Calpis
Package: Bottle 80ml
Flavor: Orange
Target users: Children over 1-year-old and adults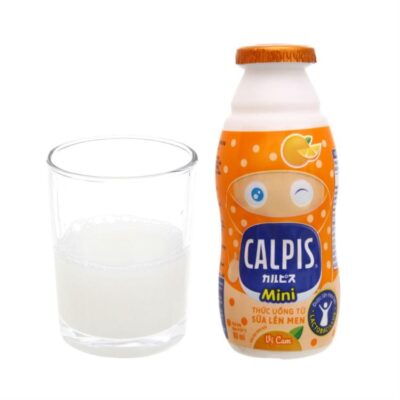 Direction for use: Drink directly. Shake well before drinking. More delicious cold drink.
How to preserve: To a dry, cool place. Avoid direct sunlight.
Shipping: Ship by the vessel, availability in LCL or FCL
Price & MOQ: Contact Us
Category: Wholesale
Want retail products? Please visit Here