Essance Snow White Eau De Fragrance For The Feminine, Sweet And Seductive

Essance Snow White Eau De with a sweet aroma and attract all emotions. The product is combined with fruits, honey and vanilla fragrances suitable for ladies. Three layers of incense as a journey from the sweet, elegant and arrogance. Products are designed to be handy, can carry with you when going out.
Origin: Made in Vietnam by LG Cosmetic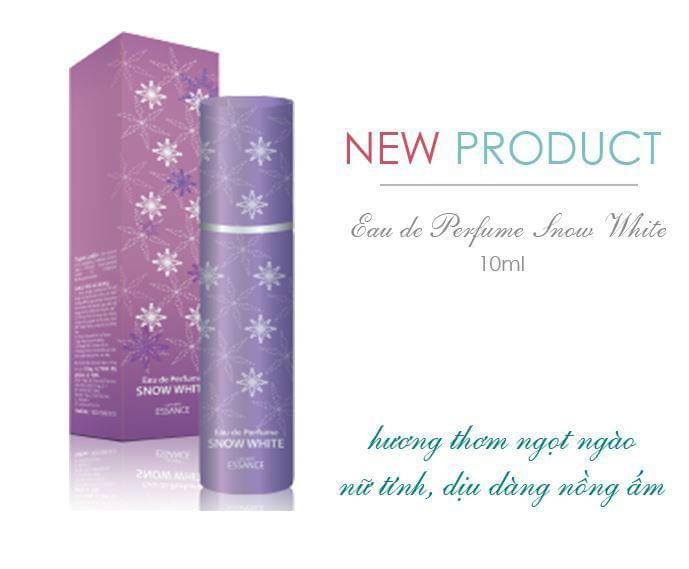 How to use Essance Snow White Eau De

Apply some perfume on the wrist area, the fold of the elbow, behind the ear, between the chest.
Avoid rubbing strongly because it can lose some of the ingredients in the perfume.
Suitable daily use.
EXP: 2021 or later / 2 years from the manufacturing date
Package: Net weight 10ml
Shipping: Europe: 10-21 days
United States, Canada, America: 15-30 days
Asia, Australia, New Zealand: 12-25 days