Golden flower Tea Dai Gia 30 grams
Golden Flower Tea is made from 60% dried yellow flowers along with 20% black musk and 20% black tea, bringing you a convenient tea bag product with a special aroma and benefits such as liver purification, skin beauty, regulating blood and many other benefits for health.
Origin: Made in Vietnam by Đại Gia Tea
Packing: 01 box contains 20 sachets x 1,5 grams. Gross weight 95 grams
Exp: new product, 24 months from the date of manufacturing.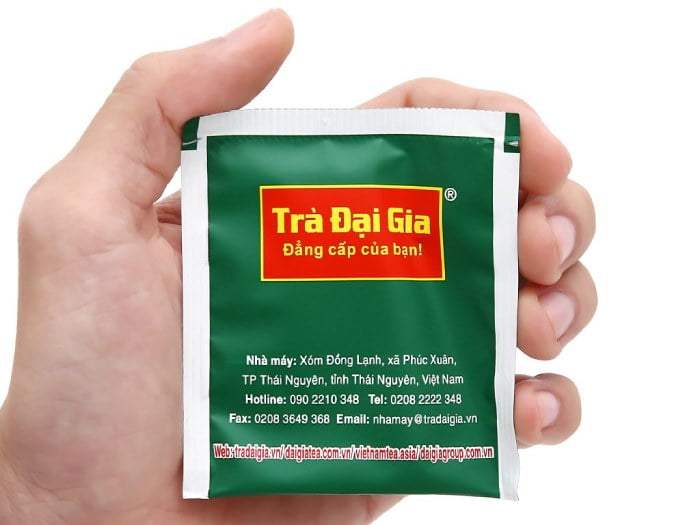 How to use the product?
Tear open the bag, take the filter tea bag into a cup, pour about 100 ml of boiling water, soak it after 3 minutes and enjoy. It can be served hot or cold, adding sugar depending on your preference.
Ingredients: Yellow Flower Tea 60%, Musk Black 20%, Black Tea 20%
Shipping: Europe: 10-21 days
United States, Canada, America: 15-30 days
Asia, Australia, and New Zealand: 12-25 days