Kodomo Gentle Head To Toe Baby Wash, Bottle 400ml
Kodomo Gentle Head To Toe is extracted from wheat germ and primrose essence. It is the perfect shampoo that does not irritate sensitive skin. Products bring baby fresh fragrance throughout the day.
Origin: Made in Thailand by Kodomo
Package: Plastic bottles 400ml
Scent: Gentle
Appropriate age: Suitable for children aged 6 and up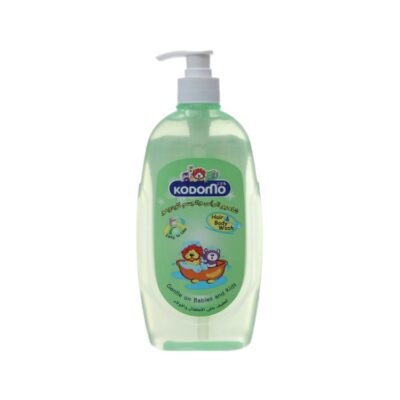 Direction for use: Apply an appropriate amount on wet hair. Massage gently around the baby's head. Continue to apply a sufficient amount of shower gel to apply to the baby. Make a foam and rinse with water.
Storage: Keep out of reach of babies. Avoid high temperatures and direct sunlight.
Shipping: Ship by the vessel, availability in LCL or FCL
Price & MOQ: Contact Us
Category: Wholesale
Want retail products? Please visit Here