LOreal Paris Pure Clay Mask Anti-Pores Gives You A Smooth And Radiant Complexion
LOreal Paris Pure Clay Mask Anti-Pores helps to remove excess oil, sebum accumulated on the surface of the skin. It has anti-oxidant, increased blood circulation under the skin, effectively tighten pores. This is one of the best products for oily skin, which helps to relax, improve the health and vitality of the skin. This product helps deep cleanse, removes oil and dirt, gives you a smooth and bright skin. Suitable for all skin types, especially oily skin, large pores.
Origin: Made in China by LOreal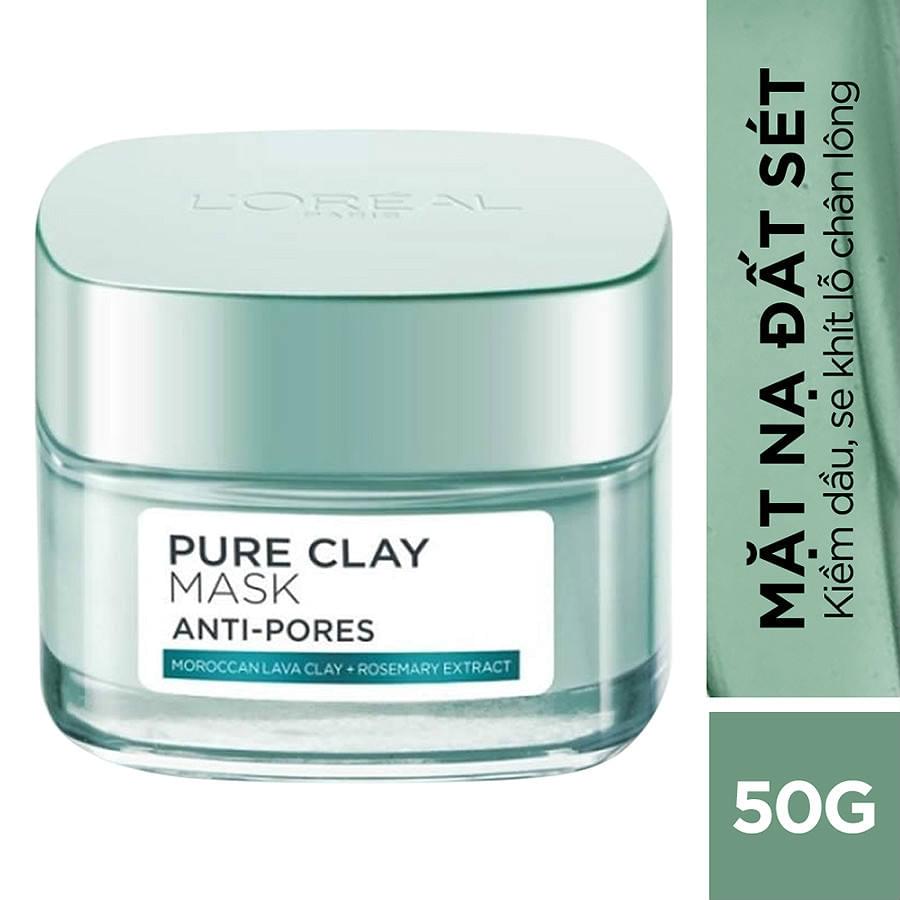 How to use LOreal Paris Pure Clay Mask Anti-Pores 
Use after cleansing, before skin balancing step.
Apply a small amount and apply evenly over the face, avoiding the eyes and lips. Wait 10 minutes, rinse with warm water. Use rose water to balance the skin.
Use 2-3 times/week for a skin to be filtered, absorbing the best nutrients in the next step skin.
Use after exercise, after a busy day, pressure, skin weakened; after dark, dull skin or whenever the skin needs intensive purification.