Olay Regenerist Micro Sculpting Cream without fragrance
Olay Regenerist Micro Sculpting Cream with an advanced anti-aging formula prevents the formation and development of wrinkles, slows down the aging process, and tightens sagging skin. It also helps to replenish moisturizers to nourish the skin, leaving it brighter and healthier.
This cream also prevents damage caused to the skin surface, improves skin elasticity, and skin texture, and softens and smooths skin. Reduces the appearance of dark circles caused by UV rays. Reduces the appearance of wrinkles and crow's feet. Even the sensitive skin around the eyes.
This product does not contain fragrance, so it will be the best choice for someone, who does not like the smell of fragrance every time.
Origin: Made in the USA by OLAY
Content: A box contains 48 grams net weight.
EXP: 02 years from the manufacturing date
How to use this Olay cream?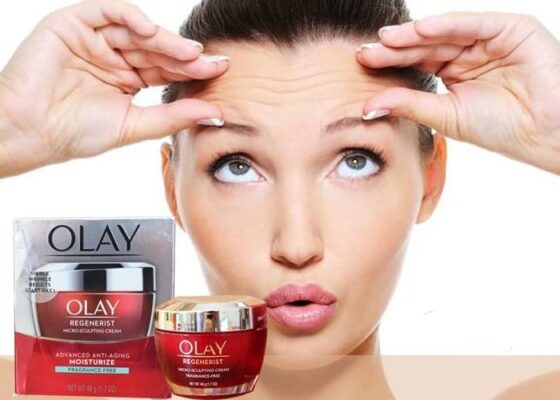 Cleanse your face with cleanser or toner. Take a sufficient amount of cream to apply on 5 points on the face and T-zone. Gently massage in circles from the bottom up. Pay special attention to patterns such as the forehead, lashline, jawline, and cheekbones. Use regularly every morning and evening for best results.
Other related information
Storage: Store in a dry place, below 30°C, away from direct light
Shipping: Europe: 10-21 days
United States, Canada, America: 15-30 days
Asia, Australia, and New Zealand: 12-25 days
Frequently bought together