Sunplay Silky White Essence Skin Aqua Protects The Skin From The Harmful Effects Of Ultraviolet Light

Sunplay Silky White Essence Skin Aqua sunscreen, whitening cream for face, daily use. The essence of milk penetrates quickly to create a silky feel like silk. The product is water-resistant and sweat is high. Lightweight and suitable for all skin types. It can be used as a makeup pad.
Origin: Made in Vietnam by Rohto – Mentholatum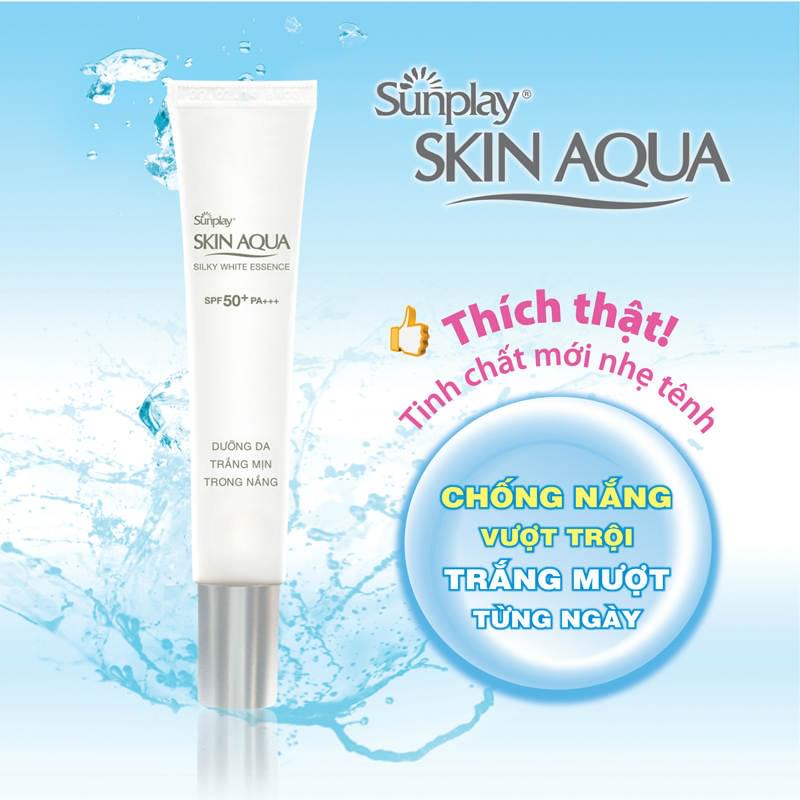 How to use Sunplay Silky Skin Aqua

Shake well before use. Apply to skin before sun exposure for 20-30 minutes. Reapply after bathing or sweating a lot to avoid drifting ice cream.