Baby Powder Pigeon Prickly Heat Gentle Care, Bottle 100g
Baby Powder Pigeon Prickly Heat is always trusted and used by mothers around the world. It gives your baby smooth, pleasant skin. Safe for the health of both mother and baby.
Origin: Made in Vietnam by Pigeon
Package: Plastic bottles 100g
Appropriate age: Suitable for infants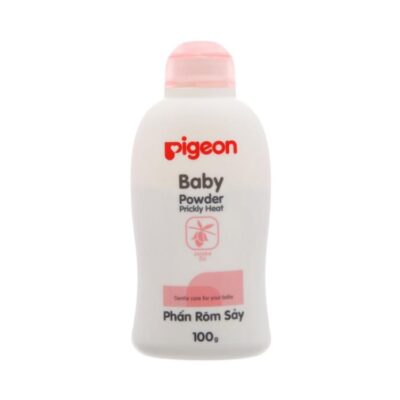 Direction for use: Put the powder in the palm of your hand. Apply to the neck, armpits, chest, back, or any areas of the baby's itch.
Storage: Keep out of reach of babies. Avoid high temperatures and direct sunlight.
Shipping: Ship by the vessel, availability in LCL or FCL
Price & MOQ: Contact Us
Category: Wholesale
Want retail products? Please visit Here