Innisfree Lotion Bija Oil 100 ml for oily skin, especially red bumps
Innisfree Lotion Bija Oil is extracted from the Myristica Fruit (Bija Oil) and the green tea which has the antibacterial effect, prevents the acne. It controls oil, tightens pores to keep the skin clean, bright, and smooth.
These products containing fatty acids and vitamin E. It makes the skin smooth and elastic. In addition, the product also contains salicylic acid acne treatment, reduce swelling, and niacinamide to prevent acne. It is very suitable for the oily skin
Origin: Made in Korea by Innisfree Cosmetic
EXP: new product / 2 years from the manufacturing date
Package: Net weight 100 ml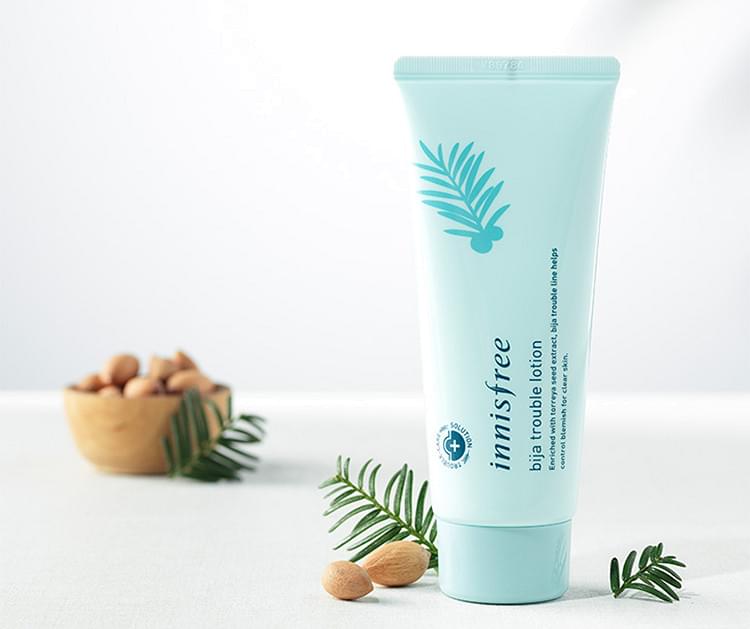 How to use: The product is designed as a liquid cream to give you the feeling of cool relaxation, quick absorption into the skin. But before applying it, we recommend using a rose toner to clean your face or your skin in advance.
Apply a few drops of rose water to cotton cleanser, apply all over the face so that the rose water penetrates the skin. Massage your fingers gently and let it dry naturally. Then use a small amount of the Innisfree Lotion Bija Oil to apply 2 times a day. Lightly rub in a circular motion until the cream until completely absorbed. For a stable result, recommend using it daily for several weeks. The positive effect will be noticeable after 4-6 weeks.
Shipping: Europe: 10-21 days
United States, Canada, America: 15-30 days
Asia, Australia, New Zealand: 12-25 days