Acnes Rohto 3S Foaming Solution 150ml
Acnes Rohto 3S Foaming Solution with the advanced formula helps clear acne, is anti-bacterial, and prevents skin damage.
Origin: Made in Vietnam by Rohto Co., Ltd
Package: Bottle of 150 ml net weight
Expiration: new product, 24 months from the date of manufacturing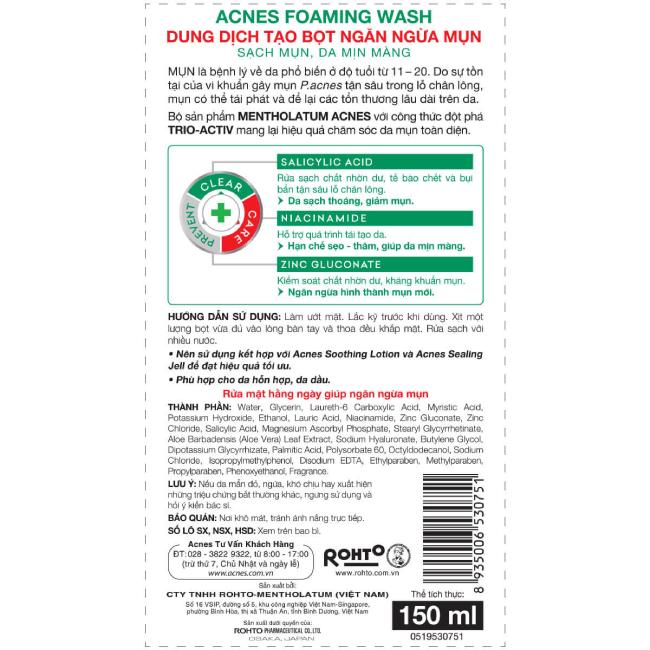 Main ingredients and function of this product
Salicylic Acid helps to wash off excess mucus, and dead cells.
Stearyl Glycyrrhetinate helps prevent new acne formation and reduces inflammation on the skin.
Sodium Ascorbyl Phosphate keeps skin smooth and protects cells from acne.
Foaming Cleanser is gentle on the skin, convenient for daily use, saving time.
Acnes Foaming Wash replenishes moisturizing ingredients such as Sodium Acetylated Hyaluronate
Sodium Hyaluronate and Aloe Extract to keep the skin clean, and smooth. This product is suitable for oily skin and other skins
Shipping: Europe: 10-21 days
United States, Canada, America: 15-30 days
Asia, Australia, New Zealand: 12-25 days