Russian Clearwin Klirvin Body Facial Cream Uses For Stretch Marks, scars, acne
Russian Clearwin Klirvin Body Facial Cream is an herbal cream which made from the traditional recipes of Indian medicine. The cream helps to fight stretch marks, scars, acne and post-acne scars. The cream considered to improve the general state of your skin. It does not contain antibiotics and hormones.
Origin: Made in Russia, import by Lamy Co., Ltd
EXP: late 2021 or later / 2 years from the manufacturing date
Package: Net weight 25 ml
Ingredients: It contains almost natural herbal ingredients known in folk medicine such as Zinc Oxide, Bayberry Bark, Holy Basil, Bitter Orange, Turmeric, Aloe Vera, Wheat Germ Oil, Lodhra, and Indian Neem.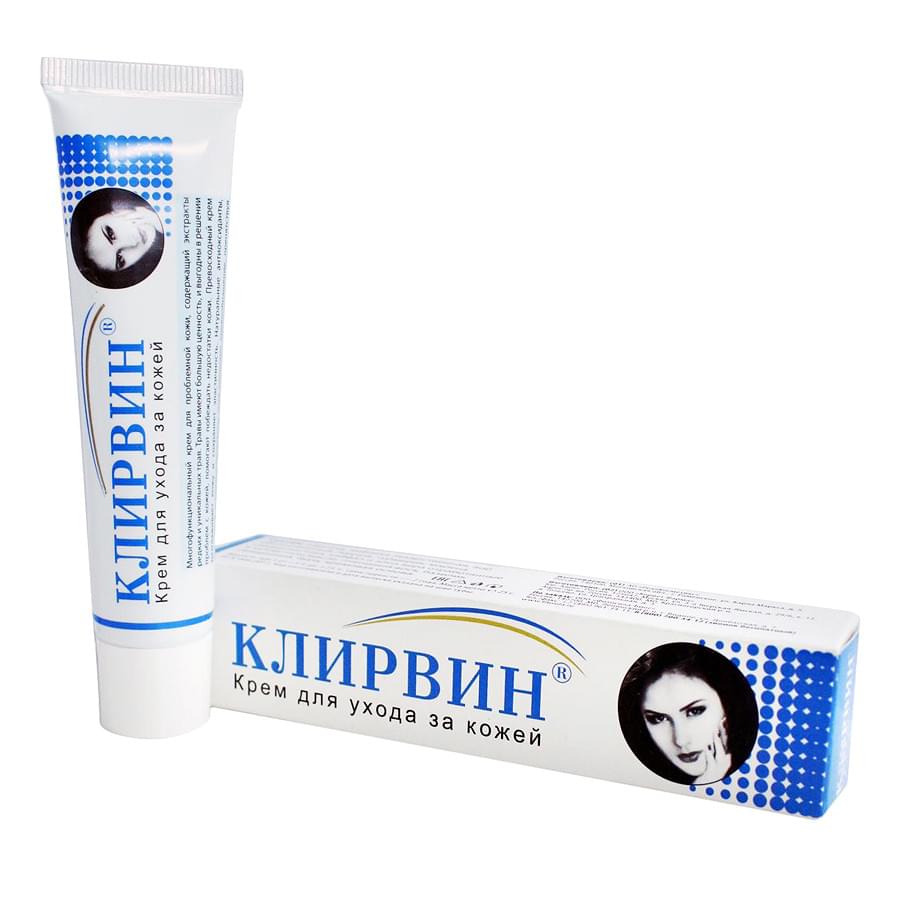 Russian Cream Against Stretch Marks For Pregnancy
During the pregnancy, you are advised to use Clearwin cream as a preventive measure against stretch marks. Apply and rub the appropriate amount of the cream until completely absorbed. Apply the product can, starting from the fourth month, and it is necessary to continue for three or four months.
How to use Russian Clearwin Klirvin Body Facial Cream
Clean the skin before using Klirvin cream, conducted a preliminary purification. If you plan means applying to the face, it is necessary to carefully remove the remnants of makeup. Uses a small amount of Klirvin applied 2 times a day. Lightly rub in a circular motion until the cream until completely absorbed. For a stable result, recommend using it daily for several weeks. The positive effect will be noticeable after 4-6 weeks.
Shipping: Europe: 10-21 days
United States, Canada, America: 15-30 days
Asia, Australia, New Zealand: 12-25 days