Nu Voi Tea Special Bac Thai Drink, Pack of 200g
Nu Voi Tea Special has a refreshing flavor in every sip of tea when enjoying. It gives you alertness all day long. You will always feel cool even when using hot tea.
Voi tree (Syzygium Nervosum) is a species of tree native to tropical Asia and Australia, extending as far north as Guangdong and Guangxi in China and as far south as the Northern Territory of Australia. It is a medium-sized tree of about 10 meters in height with pale brown bark and dull green leaves.
Voi water is very beneficial for health, clears heat, and cools the liver. Buds and leaves are dried at a temperature of about 40 degrees seamlessly until dry to ensure there is no risk of mold infection. The taste is very fragrant, and delicious.
Origin: Made in Vietnam by Dai Gia Tea Co., LTD
Package: Pack 200g
Product Type: Tea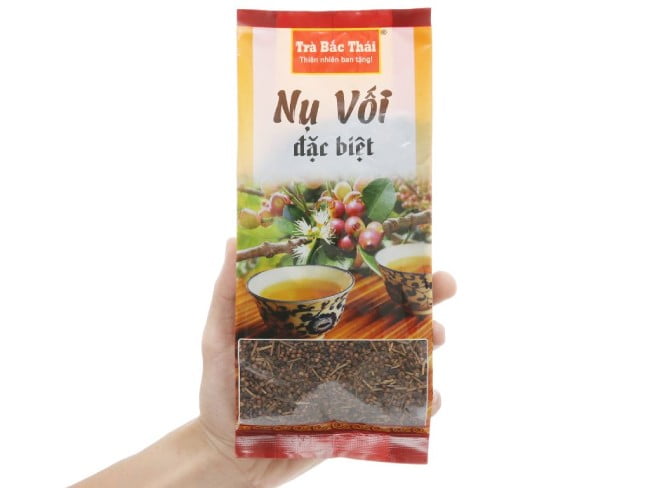 Direction for use: Pour 7 – 10g of tea into the kettle, prepare about 100 – 150ml of boiling water. Soak tea after 5 minutes, pour into a cup, and drink. Can drink all day, drink hot or add ice cold as you like.
Other related information
Storage: Keep in a dry, cool place. Protect from light and high temperatures over 30 Celcius
Shipping time to Europe: 10-21 days
USA, Canada, America, Africa: 15-30 days
Asia, Australia, and New Zealand: 12-25 days