Thorakao Bo Ket Shampoo Natural Smooth New Make Your Hair Shiny Black
Thorakao Bo Ket Shampoo Natural Smooth New helps to shine and clean dandruff. This product makes your hair soft and smooth. It provides moisture to the hair, keeps the hair from drying out. The product also protects hair is always beautiful, silky hair every day. You will have black hair as smooth as using this shampoo. Suitable for all skin types and safe for all users.
Origin: made in Vietnam by Thorakao Co., Ltd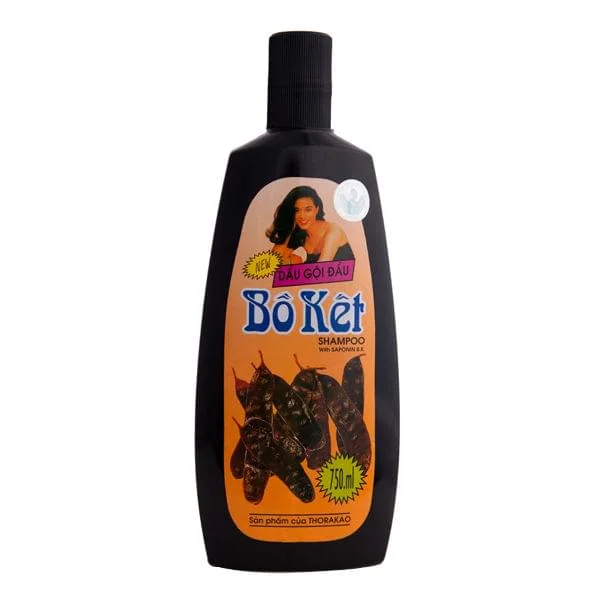 How to use: 
Wet your hair. Take a small amount of shampoo, foam, and massage gently on the scalp. Then rinse thoroughly with clean water.
After shampooing, make sure to absorb all the water, dry your hair, avoid the secretions of hair will make it easy to produce dandruff irritation.
Wash your hair regularly 2-3 times a week for best care. Close the lid after use.
EXP: 2021 or later / 2 years from the manufacturing date
Package: Net weight 750ml
Shipping: Europe: 10-21 days
United States, Canada, America: 15-30 days
Asia, Australia, New Zealand: 12-25 days