Vietnam ground coffee beans Highlands – Free Shipping
Vietnam Ground Coffee Beans Highlands Traditional Blend is a product produced by the Highlands trademark. The ingredients are carefully selected from the best quality coffee grounds in Vietnam. The advanced technology process ensures with the traditional formula which has been a long time studied, bringing to us the attractive flavor and delicious ground coffee.
Origin: Made in Vietnam by Highlands Coffee
EXP: new product, 1 year from the manufacturing date
Package: 200 grams Net Weight / Free Shipping worldwide.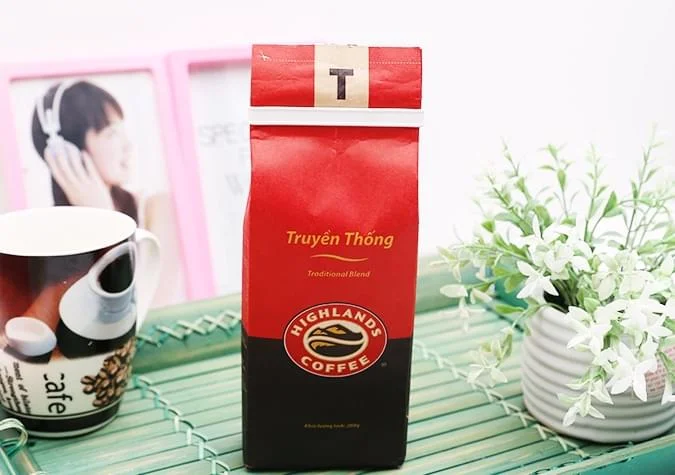 How to use: 

Uses 20 grams of the Vietnam Ground Coffee Beans Highlands Traditional Blend (about 3 teaspoons) to the filter. Add hot water about 88 – 92 degrees Celsius. Firstly, please pour 30ml of water into the filter, wait about 2 minutes, then add 40ml of water to get finished coffee. Add ice or sugar and enjoy it.
Shipping: Europe: 10-21 days
United States, Canada, America: 15-30 days
Asia, Australia, New Zealand: 12-25 days
Frequently bought together: Vietnam Highlands Ground Coffee Culi Blend Free Ship